Open Source Helpdesk – UVdesk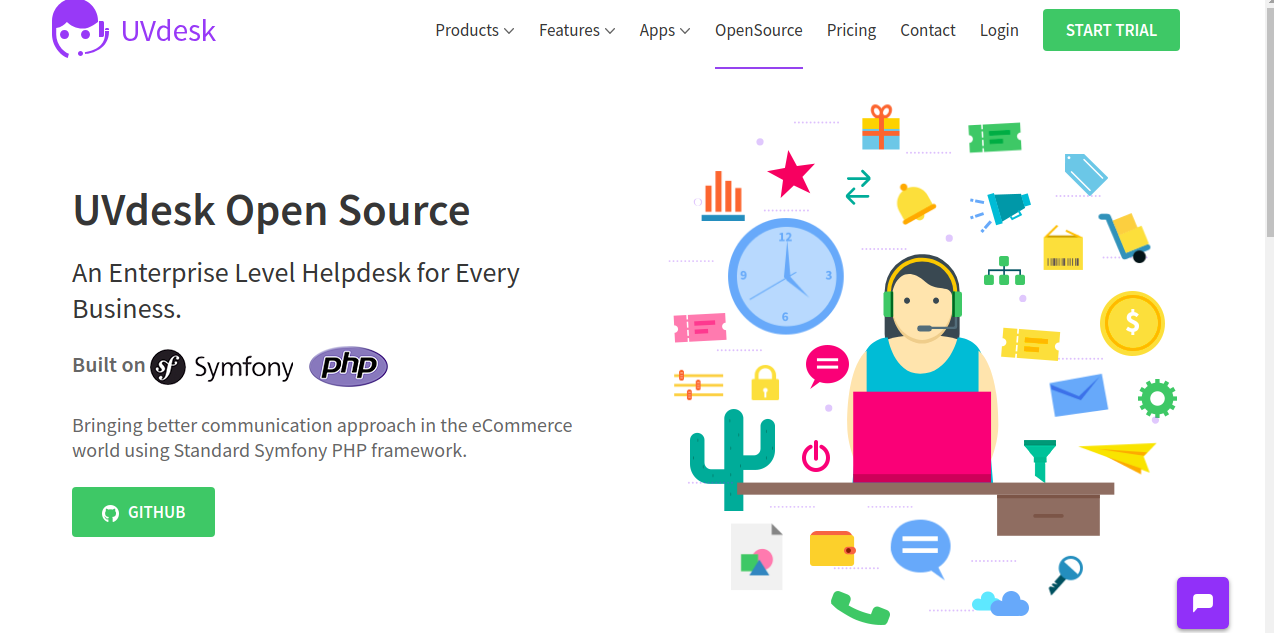 UVdesk is available as SaaS-Based Helpdesk and Open Source Helpdesk System also to overcome the workload of Service Representative and streamline the overall support process for better customer service.
We have realized that every business is not common and their way of approaching with customers is different therefore they need their own customized, flexible and modified helpdesk solution thus we built opensource helpdesk ticket system.
Anyone can inspect, modify or utilize the source code of Symfony component-based ticketing system for any purpose like module building, app integrations, features add-on or to utilize it as their own helpdesk.
Requirements
Before creating your UVDesk Helpdesk project, make sure that you have already installed all the following Prerequisite –
Installation of UVdesk Opensource Helpdesk 
This is a quick and easy guide for all developers to get you started down to make a powerful helpdesk solution with Symfony and PHP Framework.
Step 1 – Go to Document Root
Once you have completed installation of both needed PHP extensions, then go to document root.
Now, Open it into a terminal.
If you have downloaded zip file then ignore step 1 and step 2
Note – To clear cache in composer you can use this command – composer clear-cache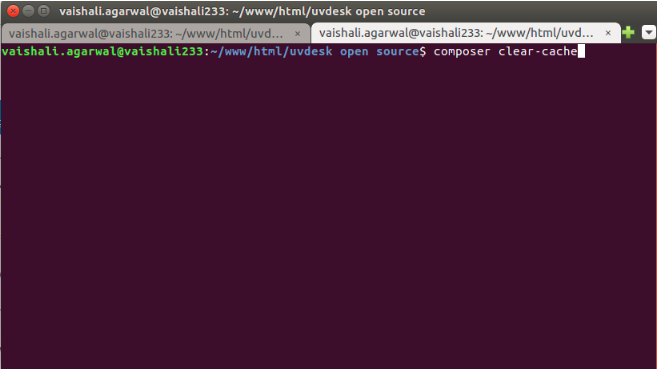 Step 2- Create The Project
To create your project on to your local machine or server you need to run the below command :
First command - composer create-project uvdesk/community-skeleton helpdesk-project --stability dev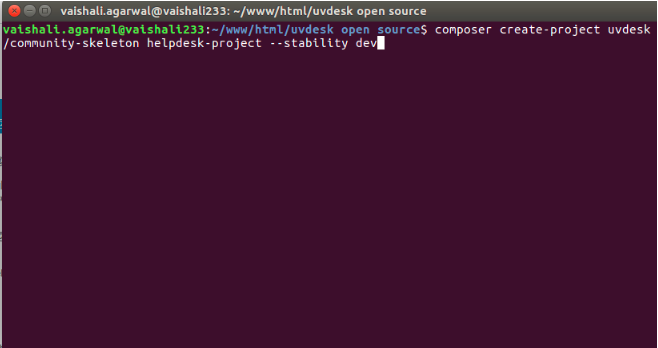 Step 3 – Project Created Successfully
After creating your project, you should see the "Helpdesk- project" directory inside your document root and all of the code will be inside it.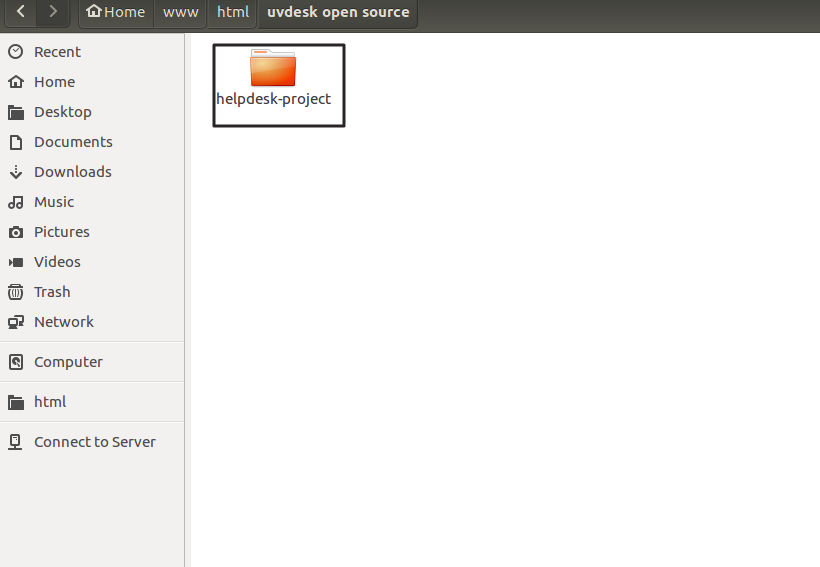 Step 4 – Execute the Project 
Note – In case to run project in production mode just execute the project on your specified server or domain entry point pointing to public folder reside installed directory.
If you want to run this project in development mode then you have to run below command after giving the path of that created directory.
php bin/console server:run
Get the local URL from terminal, Now copy URL and paste that on your local server or browser.

Step 6 – Setup Page
Now you are on the manual setup page of your custom helpdesk.

Step 7 – Configure Database
Configure application with the database by filled out database details.
Step 8 – Create Admin Login Account
Proceed with following instruction, to create an admin account.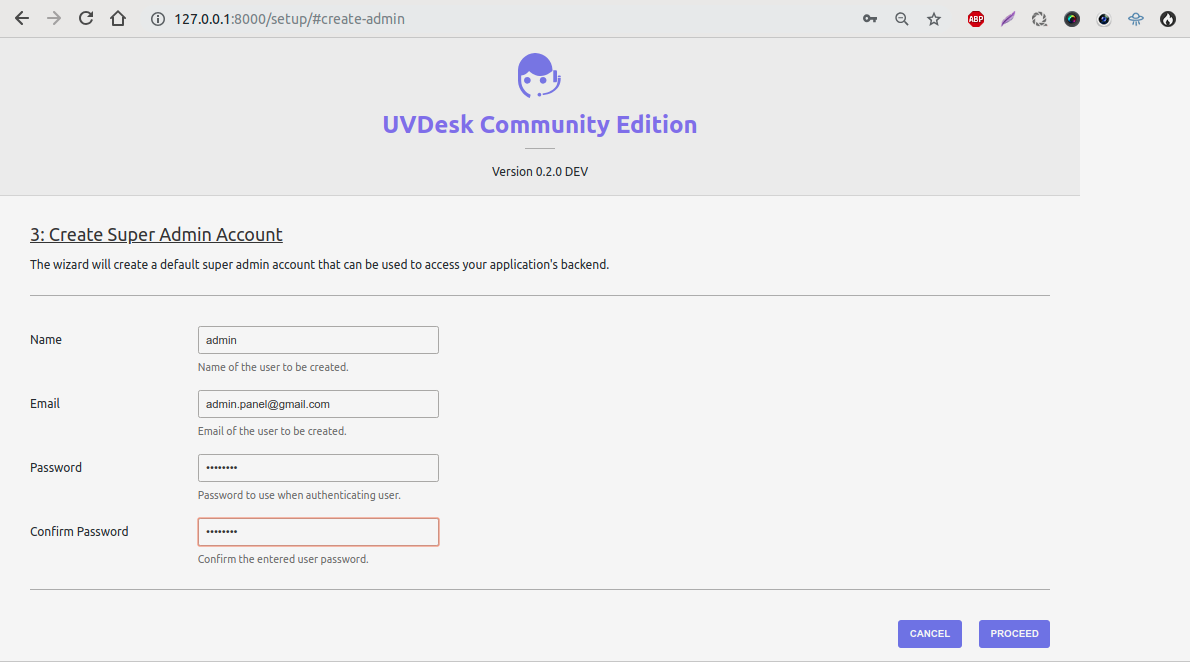 Step 9 – Migrating With Database
Now, Helpdesk project is ready to be installed and migrating with database.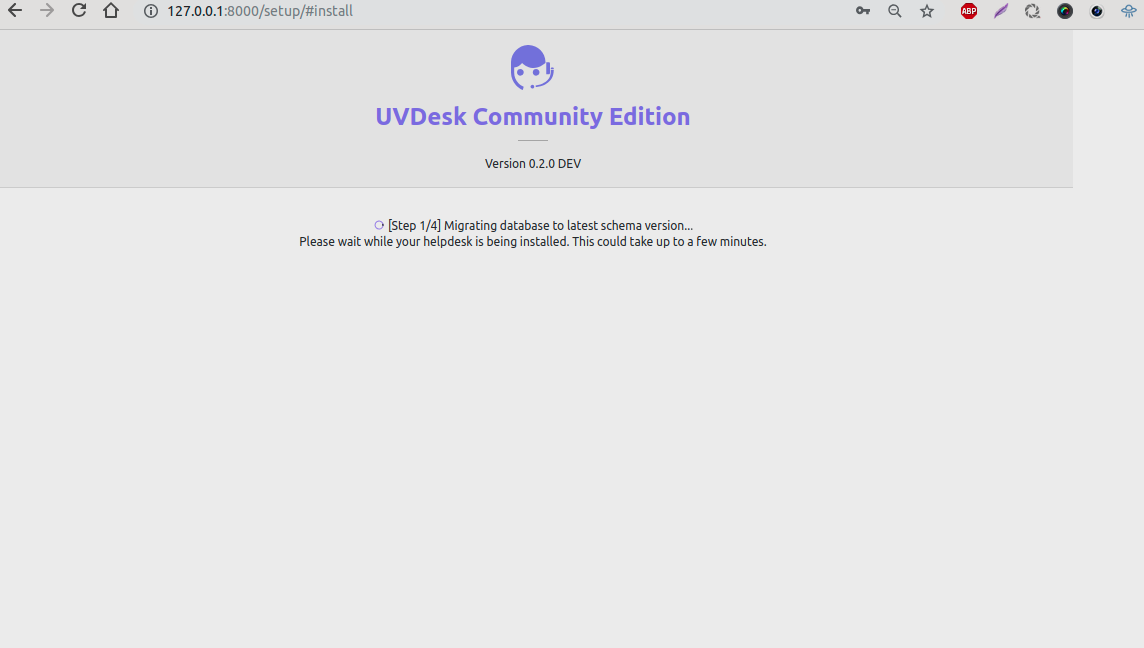 Note – Don't close the window when migrating database to latest schema version.
Step 10 – Helpdesk Project Installed 
Helpdesk project is installed successfully, you will see two panel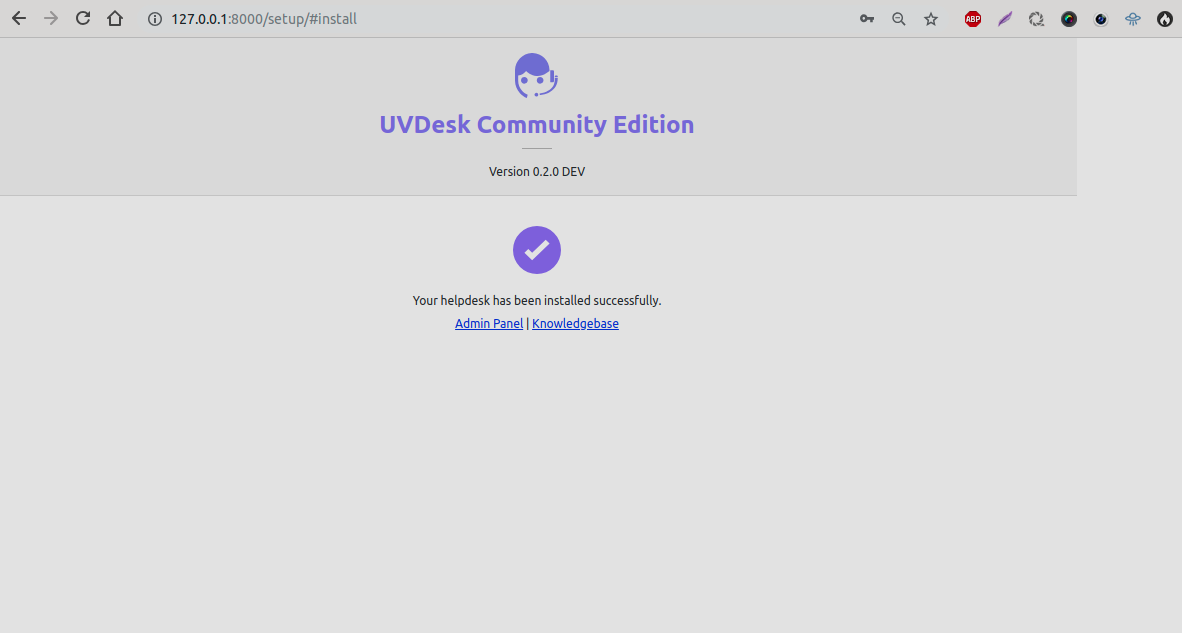 1. Agent Dashboard –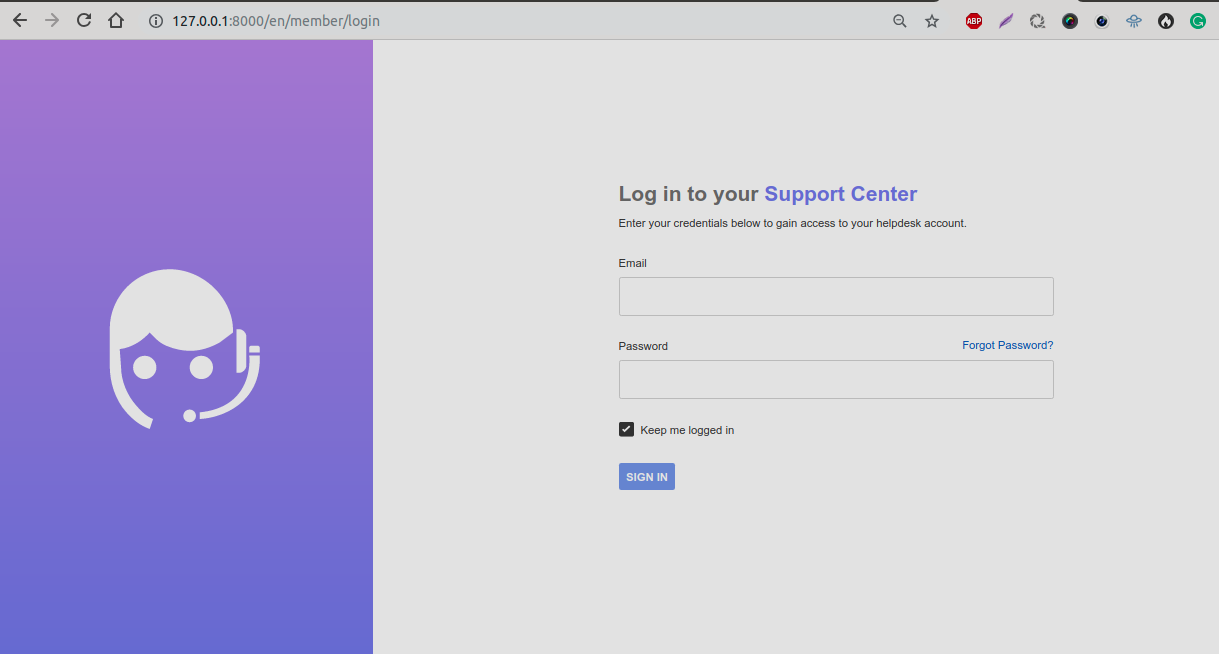 To access the agent dashboard –
by entering admin credential you will be redirected to the UVdesk dashboard.

2. Knowledgebase –
Click to Knowledgebase, will see the support panel where your customer explore some of your most popular and common articles and able to raised a ticket about their doubt.
To set up SMTP/IMAP configuration here is the complete user guide – How to set up SMTP/IMAP in Open Source Helpdesk – UVdesk?
You can also check out the devdocs of UVdesk Opensource Helpdesk on Github. Keep a loyal and friendly relation with your customer by assisting amazing customer support with UVdesk Opensource Helpdesk.
Thank you for viewing this blog, please share your kind views about this Open source Helpdesk Project on Support or support@uvdesk.com