Hopefully you have successfully installed UVdesk opensource helpdesk project. Now in this read you will be learn about mailbox configuration process that forward all incoming emails to dashboard as a ticket.
What is Mailbox?
Mailbox feature allows e-mails which are sent to any specific e-mail address to be automatically imported to the support ticket system as a ticket. Now, the owner or the agent can work on that ticket and resolve the issue of the customer.
Here i am drafting out few configuration steps to automatically convert your emails into the support ticket in the UVdesk.
Uvdesk.Yaml Configuration
To configure UVdesk.yaml file first you need to open project into editor, when you will open project into editor you will found config package, just click on config.
Now, under config => packages, you will find uvdesk.yaml file. Open uvdesk.yaml then you have to enter the address path of your public site url(ex. website.com/public) and update enteries in support email.
For instance, you can check out below code like i have installed my project on local server so my site url should be "localhost/uvdeskhelpdesk/public" and support email enteries will be like given below.
uvdesk:
    site_url: 'localhost/uvdedskhelpdesk/public'
    
    support_email: 
        id: uvdesk_demo@gmail.com
        name: UVDesk Community
        mailer_id: sample

Swift Mailer Configuration
Step 1– When you will go to the dashboard, you will see "Swift Mailer" icon under setting section.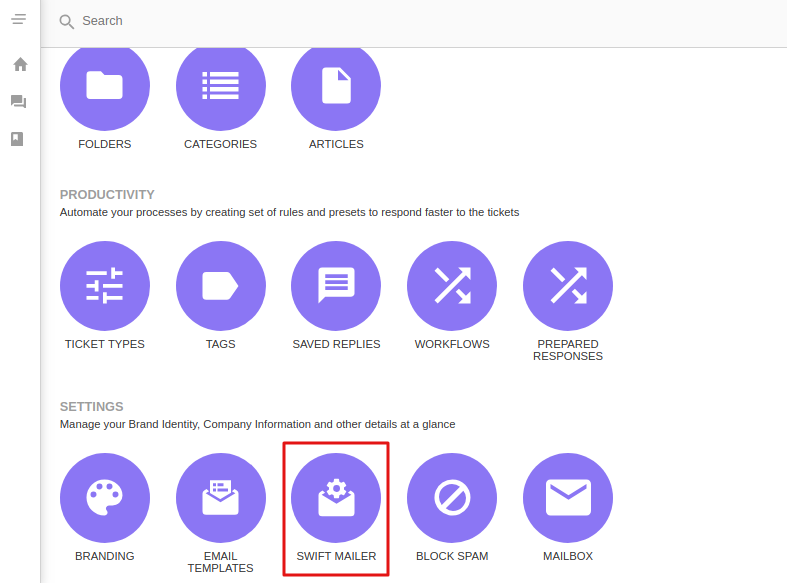 Step 2 – Now, just click on "Swift Mailer" and hit on add new button.

Step 3 – Need to fill out all below details and proceed with by clicking "save changes" button.
Swift Mailer Id: Enter mailer Id name which will further use while creating mailboxes.
Transport: Write email service provider name
Email: Here you need to enter your support email Id which you want to configure with UVdesk.
Password: Enter the password for same email Id which you have entered.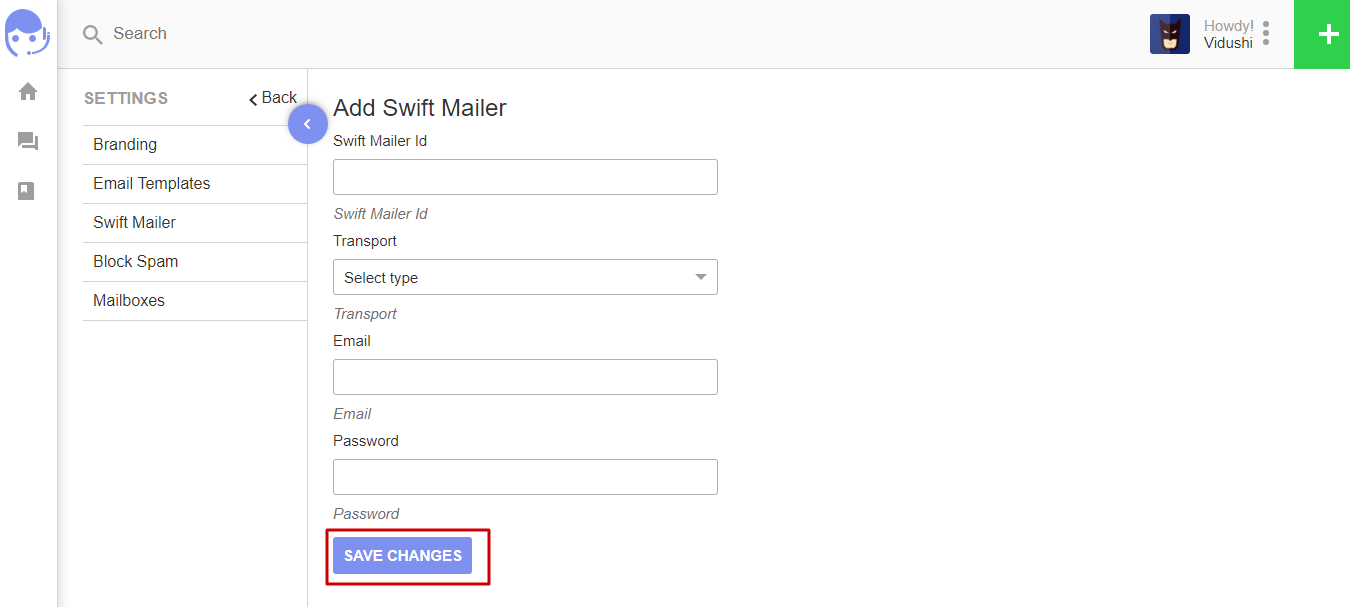 Mailbox Configuration
Step 1 – Next step is to click on "Mailbox" option under setting and hit on "New mailbox".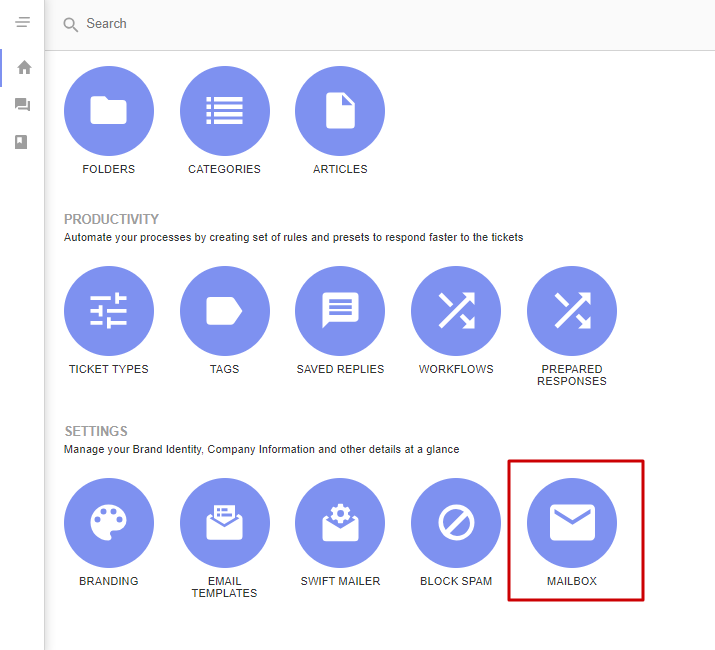 Step 2 – Need to fill out all below details and proceed with by clicking "save changes" button.
Mailbox Id: Enter the name of mailbox
Sender Name: Enter the correspondents name
Swiftmailer Id: Mention mailer Id
IMAP Host
IMAP Email: Put email address of IMAP(incoming mail server)
IMAP Password: Enter password of given email.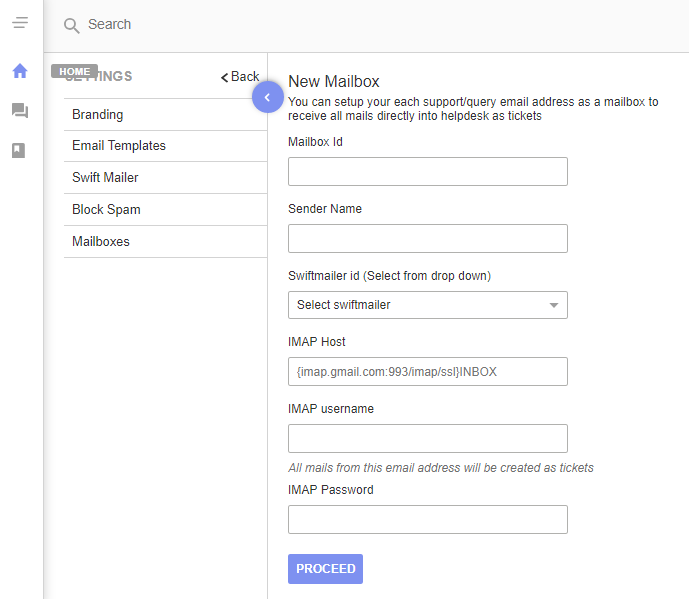 Next step will be refresh mailbox by using below command
php bin/console uvdesk:refresh-mailbox uvdesk_demo@gmail.com
Here we have done all the settings of mailbox configuration, now you can able to send and receive emails over the ticket panel.
That's all for Mailbox Configuration. For any doubts or suggestions regarding the extension get back to us at support@uvdesk.com or raise a ticket at our Helpdesk system.