eBay, as we all know, had been working on the auction-based model since it's inception in 1995. Feedback and ratings form the core ideology of the company. Here you are completely dealing with a person of which you have no idea, either it is selling or buying. This is why reviews and ratings should be utmost importance while selling or buying on eBay.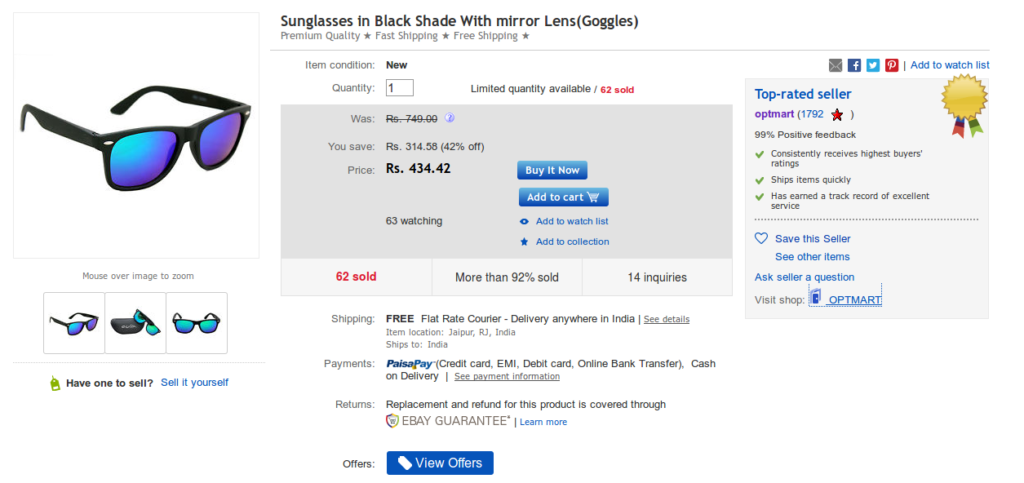 For positive feedback, make sure you are displaying the information precise and clear. Communicate things in an easily understandable manner such that if a newbie should know about the process. Customers, if they find fault at any particular step, they will not hesitate in giving a negative review.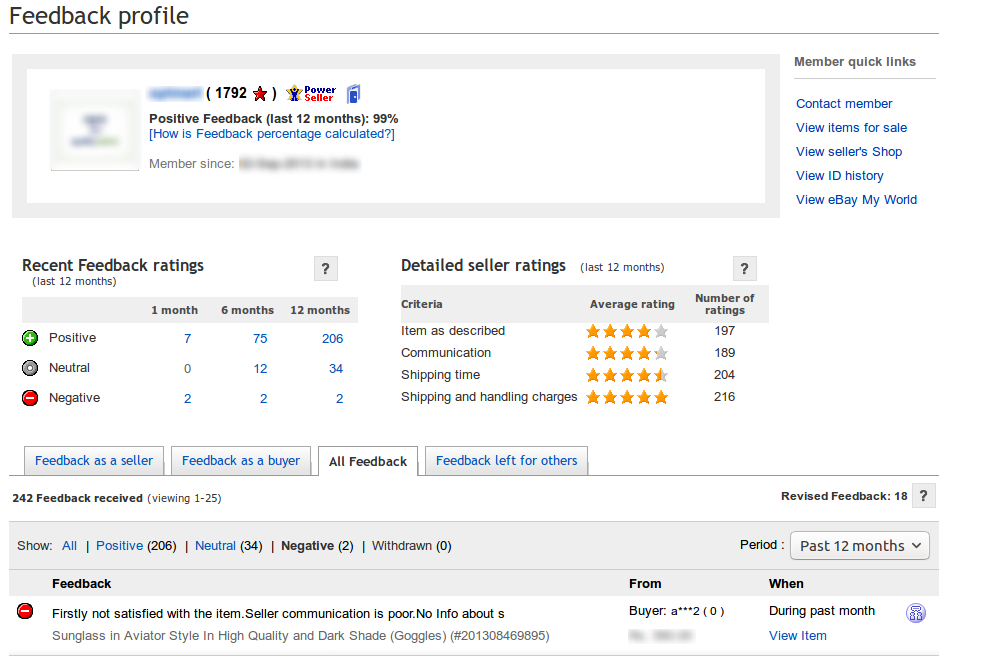 How do feedback and ratings work?
After every transaction, the customer gets an option to provide feedback to the seller regarding the overall experience of buying. They can assign either positive or negative or neutral score.
To judge a user, feedback is not the only way. If something goes wrong during the transaction process, it's best, communication should take place from both sides in order to resolve the issue in positive attitude rather than allotting a negative review on the portal.
eBay allocates single digit rating on its portal. Your score is increased by a factor of one for each positive reviews and downgrade by one for each negative review.  A neutral review doesn't have any effect on the score.
Now, based on the score, eBay allocates a coloured star to the seller to differentiate among others. But you should also look out for DSR (Detailed Seller Rating), as they provide honest reviews of the seller.
Why do you need to keep a check on feedback?
Because you don't want your buyers to leave your page because of your low score and negative feedbacks. As is the human mentality, customers will not purchase anything from a particular seller having negative reviews and poor rating. Sales performance depends a lot on your reviews and ratings. It's easier for you to get a customer if you have got good feedback and ratings.
Tips to avoid negative feedback
Proper communication with your customer

It's best to educate your customer regarding your product, delivery options and transaction method rather than customer get stuck somewhere. You should tell them how important are feedback from their part after goods have been delivered to them and how it will affect your image on eBay portal and gives you and an extra edge among other sellers. You should properly mention your point of contact information on your page and invoices.

Are your product there in stock?

Make sure items you are selling are in stock. Nowadays, every retailer is adopting techniques of selling on multiple platforms, you must make sure, there must be defined stock of items for each platform. It becomes very frustrating for the customer when they find out the product they have paid for has become out of stock. If such things happen, you must immediately inform the customer, seek apology for that and process the refunds as soon as possible to avoid any kind of negative review from the buyer.

Precise and clear information

Information about your product plays a major part in getting the conversion. Product images uploaded should be of good resolution and accurate. Use relevant keywords while writing title for the product, make sure they describe the product properly only by their name. You can now also describe the condition of your product on eBay, it's best to make use of that. The product description should briefly describe the product attributes like warranty, the material it's made of, etc.

Product delivery time and costs

Your shipment policy should properly define packaging and delivery time with the cost incurred. This is a part where buyers face the competition from other buyers providing free delivery and minimum time. You should focus on this part otherwise you will lose competition from other sellers.

Customer Service

Last but not the least, customer service is what customer rely on most post sales. This is the opportunity for you to provide what customer is looking for and resolve their query. This will get you positive feedback and also build a trust with you on behalf of the customer. There are many automated tools available for providing customer service, one being UVdesk Helpdesk
Feedbacks are the most prominent thing on eBay which every customer is eyeing for. You must keep a regular check on your feedback and try to improve it. If ever you got a negative feedback, try to get in touch with the customer and resolve their issues. Try to improve your showcase on eBay and offer exceptional service to customers because that's what will keep them coming back.