Migrate Help Desk Data
The process to migrate help desk data is the need to get right tool fit for your business for raizing support team's process, reviewing, flushing old data to build a new way of working to give best customer support.
Help desk data migration is really very sensitive process and tough decision which needs to be done with more concentration. Also, an opening to maximize your customer satisfaction and reducing the help desk charge with the improvement in overall support operations.
What help desk data should be migrated into the new tool?
All the conversation done between your customers and support agents are extremely important and contains lots of information related to the customer and their need form your business.
It helps support staff to understand and relate the query clearly to deliver them personalized plus reliable support.
The data which should be migrated into the new tool is outlined below: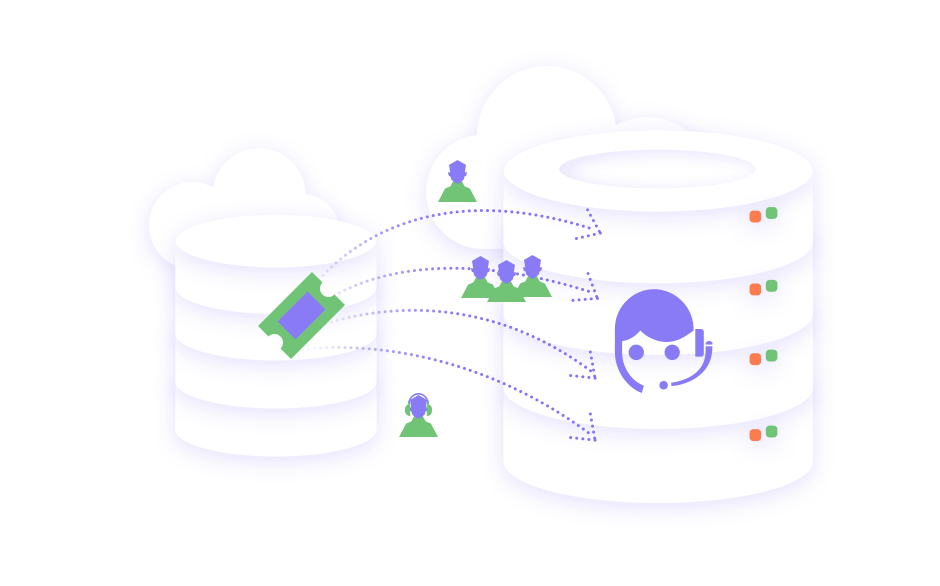 1 – Service Tickets
2 – Customers
3 – Support Groups
4 – Support Agents
Relocating above drafted data into your new help desk system will give your support team and customer a rhythmic journey to make your customer happy by delivering them reliable customer service.
Reviewing and cleaning the data

Help desk migration gives you the chance to review all your data and flush out which aren't useful anymore, just like filter all the jerk so that in your new help desk you can do all fresh set up with fresh and new rules.
Data migration from help desk to another is the opportunity to review and refresh all your old help desk system and filter out unused things. Set up required workflow, types, tags and other materials in new help desk system will boost up your support teams operations.
5 basic tips to follow while help desk migration:
Plan wisely so you don't need to settle your data back into the same help desk
1 – Help desk migration trial
It's better to do a trial by doing the small migration before complete one to escape from any kind of data loss or mistake. After a small migration, cross-check the conversations, knowledge base links, misplaced tangs, and agent ticket assignments.
Small testing will help you in identifying the issues and it would be easy for you to fix but the complete migration in one shot could be painful.
2 – Check Data Mapping
Every help desk has their different way of managing features so sometimes data can be mixed up to escape for such issues would be beneficial if you take guidance of your help desk support team to complete the entire process swift and easy way.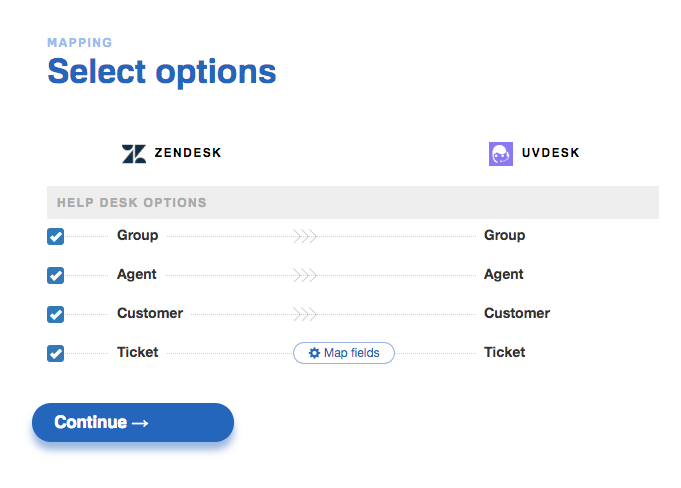 3 – Adding Agent in the new tool
First of all create Agents, Teams, Groups and particular workflow for them then start migrating the tickets into new help desk system which will not create any confusion and will provide flawless operation.
4 – Minimize downtime
Give this task to your help desk support team so that you can check and identify the issues and let it know to your help desk support team to fix in runtime. This will help you in fast migration to minimize your downtime to stay in touch with your valuable customers.
5 – Complete audit before migration
Testing, identification, an audit of every single step is must before moving to another help desk system completely because it can be a huge loss for you if you stuck after switching. Once you switched it will be hard for you to manage the data and your support inquiry.
Plan and prepare for smooth help desk data migration
Once you have decided for help desk migration start testing and do the complete audit that how many sources are there which contains your old help desk link, email address or other links.
Then change all into your new help desk link to stay tuned with your audience and let them get the place to raise their concern and to get immediate support. You can take the advice or can pay the customization to avoid any kind of meshes while help desk migration.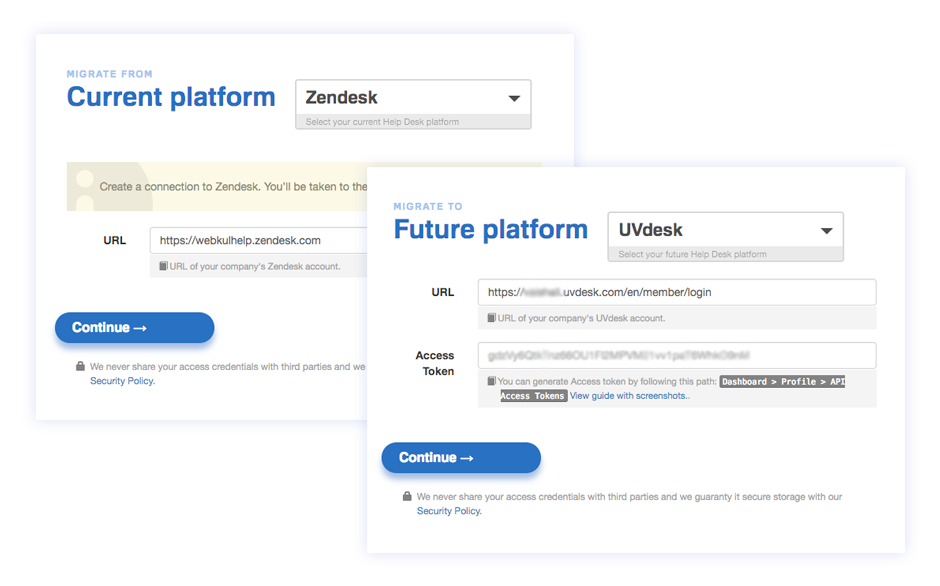 In the case of any doubt, please email us at support@uvdesk.com and we will surely come up with the best possible solution.