There is a lot of debate about the same. As we are the largest suppliers of Magento1 and Magento2 plugins also offer the  SAAS based eCommerce helpdesk system Uvdesk. This question is very common.
OR we can say "why Magento merchants should not use hosted plugins for helpdesk"
I will try to Explain step by step.
Magento is built for Commerce Needs, not for helpdesk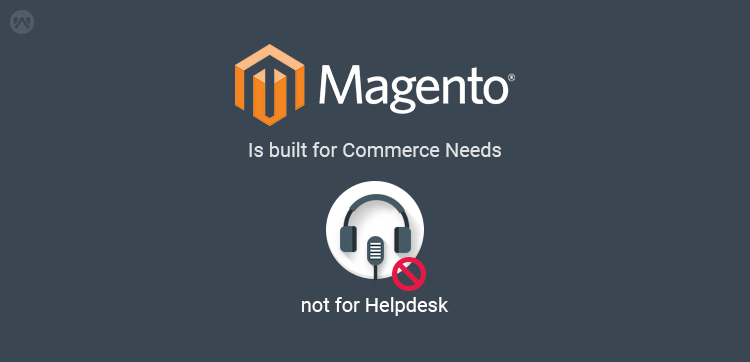 That's absolutely correct Magento/Magento 2 isn't built for Helpdesk needs although there are a couple of Extensions available in the market. Even we have built very sophisticated Module for Magento1. But we didn't build it for Magento2? Why?
The reason is very simple. Helpdesk – means a lot of traffic and if you are getting a good number of orders that means you need to have more support agents. For every support agent, you will need to create more agents in your Magento panel.
You need to understand your "hardware resource" are the same. Also as a commerce merchant, you must focus that your shop must run very smooth. If you are sharing the same resource with support ticket extension for sure it will slow down the speed of the site.
Also, it's very bad idea to manage tickets and storing the customer support data in your Magento.
That's why it's highly advisable that you should have E-commerce help desk cloud based system.
Which will fetch the customer and order information from your Magento but without changing anything at your Magento?
In this way, there will high scalability of your store with 100% uptime of the store. Also as you have dedicated customer support system in your domain ( As uvdesk supports CNAME by which you can have a link like helpdesk.example.com ).
What are the advantages of using standalone help desk system like Uvdesk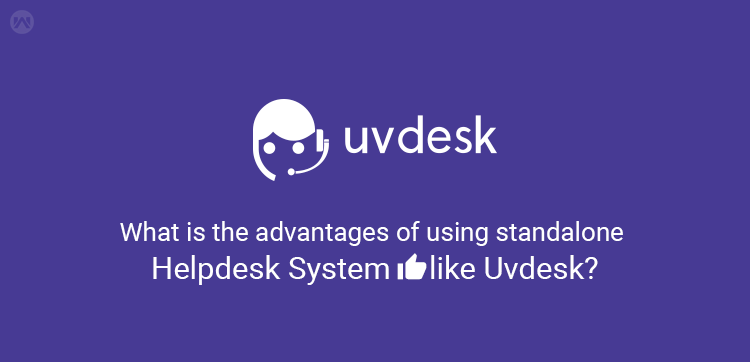 Well, you must understand why you should not use helpdesk extension within your store. There are 100's of advantages of using standalone e-commerce integrated help-desk system like uvdesk. Here are some of them
100% Customer and order integration with the support system.

No Server overhead on your shop.

100% secure as no need to login into Magento.

SSO ( single sign-on) support by which single login is required.

No code changes or database alternation at Magento end.

Provides more Security and scalability.

Advanced reporting and workflow automation.

100s of apps and integration with marketplaces like Amazon, eBay etc.
So there are a couple of them. There are more as well but what we have realized working from last 8 years in Commerce and marketplaces that merchants need multichannel. That means he must be selling his Magento store but at the same, he/she might be selling from eBay or Amazon or Flipkart or any marketplace.
There must be single helpdesk system. That's why we have built uvdesk considering Commerce in its Core.