Fulfillment By Amazon
FBA (Fulfillment By Amazon) is a plan given by Amazon to make the selling easy for their sellers subscribing which seller can smartly manage their business from any corner of the world.
With FBA, you store your products in Amazon's fulfillment centers, and let the Amazon pick, pack, ship, and provide great customer service for your products which you have chosen for the FBA.
Nowadays sellers are pushing all their limits to minimize their expenses and maximizing their profits and in the same context, seller subscribes the FBA plan for all those products which needs extra care with expert packing or that product which are on high demand and fast delivery.
If any seller is giving the storage cost, shipping cost, and transportation cost to send the product to Amazon Fulfillment Centre means he is supposed to generate revenue over the additional expenses of all that products.
Seller manages everything by himself like to pick, pack, ship, and providing excellent customer service for all those products which he has not picked for FBA.
At every moment seller gets multiple emails and calls which is enormously difficult for him to manage even with the support staff and team which are following the traditional system.
Right time follow up with the customer in right way is must nowadays otherwise customer does not take time to switch.
For any website, store or seller helpdesk I would suggest helpdesk using which they would be able to give the prompt response to their customer's inquiry which is coming from different channels.
Any kind of online business has a lot to gain from social media channels even sellers can promote their products and can offer a great customer service through it.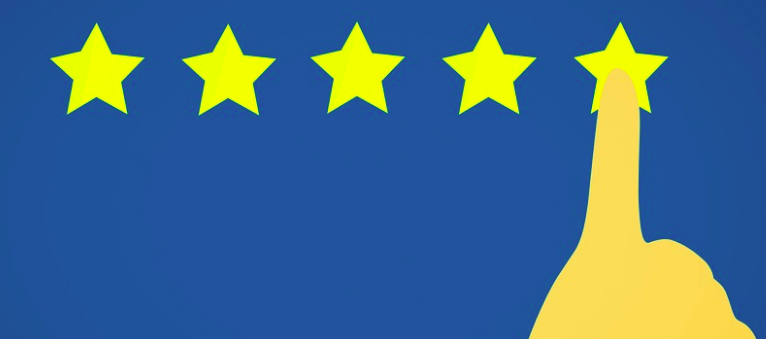 Because your social media presence, fast and adequate response, reliable customer service will get you positive reviews and high ratings it will be the plus point to establish the trust into having maximum eyeballs to your store.
With the reliable customer service, you would be able to get enough referrals from the side of your customer.
As a seller you must be knowing that customer trusts on customer only so with the reliable customer service, you would be able to get enough referrals and recommendations from the side of your customers.
Helpdesk provides you the option to keep the history of all the conversation which has been done between you or your customer at one place so that you can refer that for future reference.
It's hard to get and view any kind of shared files or images between you or your customer but using helpdesk you would be able to get that any time where you will be having a couple of options like quick view or download.
Let us go through a case study
Mr. Amit Bansal is a store owner at Amazon for selling kids wear & toys. The clothes which he is selling are made from good fabric and the toys are of good material. He was a well-known seller(offline) of kids wear in the Delhi but soon he realized the importance of putting his business online.
Selling was not up to the mark
He chose FBA for some of his highly demanded product so that delivery could be done on time. But the issue is he was unable to generate the sale as per his expectation though he was getting the much amount of traffic on his store.
Managing numerous emails was getting tough gradually
He has placed a support email address on his website so that his customers can get in touch with him and he can reply them easily. But after some time he understood that as a store owner he has many other tasks to do so it wouldn't be possible for him to manage emails of their customers even when the ticket count is increasing day by day.
No systematic way to keep the record
All data was getting mixed because of the traditional emailing system and he started losing his customer because of late follow up.
Selling on other channels has become an extra burden
Coming to the next problem the product which he has put for the FBA was not getting sold so he has to make use of multichannel selling. Again it was really tough for him to manage couple more stores for getting his product sold at good price.
Promotion of store and product
He realized that he is having the very good quality of the product because of poor promotion he is not able to make the people aware of his brand. And he has opted the right way to deal with it, he has started doing social media posting about his stores.
And he came to know that if he will manage the pricing well and keep it dynamic then we would be able to attract more customers to close the sale.
Human resource is much expensive with a traditional system
Soon he realized the importance of customer support because this is very common but highly effective factor for any kind of business. If you are solving your customer's concern and providing them excellent service equivalent to the amount they have paid then you don't need any paid PPC.
He has kept two agents for the same but human resource was not enough to deal with the flow of customer's query because they have to type and perform a similar action repeatedly. Few leads were remaining untouched because of high workload. This process was consuming much amount of time.
How to bring business on track?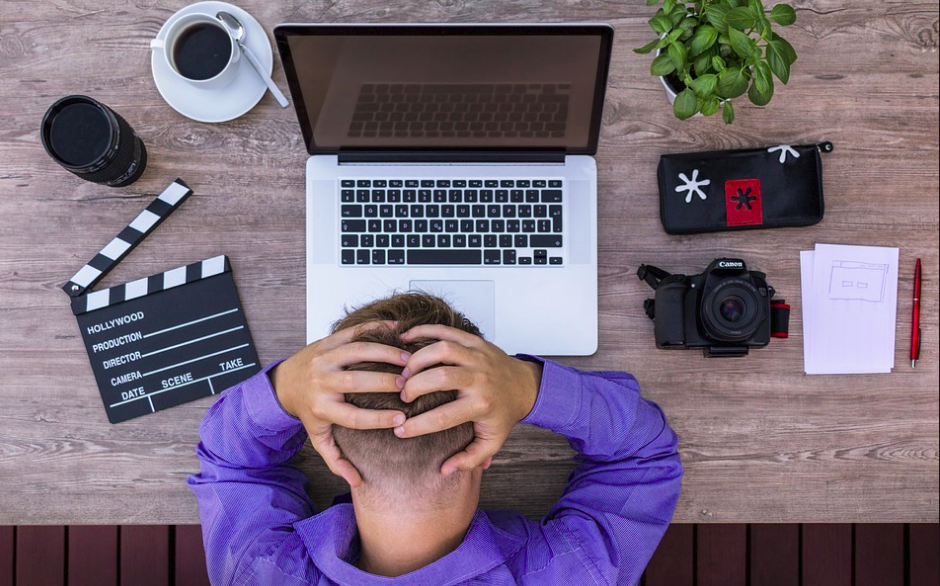 Mr. Bansal was tensed as he was pushing all their efforts to manage all the things to bring their business on track but all the tricks have been failed.
A solution for all the problems mentioned above
Finally, he asked the question on Quora referring to his business problems in order to get the plausible solution which he got within a day.
And the solution to all his problems was helpdesk system like UVdesk which are complete e-commerce helpdesk system to convert all the queries coming from different channels into the ticket at one place.
Multichannel Support
Through your support email
Social media channels
E-commerce & marketplaces
Real-time order validation for better customer support
UVdesk has unique order validation feature to save time for the genuine customer and to escape from fake queries.
Records of data
It will keep the record of every data, file, image or the conversation done between customer & support team which you can refer in future.
Connect 50+ apps
Utility Apps – Google Drive, OneDrive, Box, DropBox, Customer Previous Ticket Listing, File Viewer, ToDo, Relevant Article, Notes On Customer, etc.
Ticket Management Apps – Saved Filters, Labels, Tags, Ticket ListView Tasks, Files, To-Do, eCommerce apps and Custom Fields and etc.
Translation Apps – Translate Content and Google Translate.
Single Sign-On Apps – Magento 1 Single Sign-On, Magento 2 Single Sign-On, WordPress Single Sign-On, OpenCart Single Sign-On.
Marketplace Apps – Flipkart, Etsy, Mercadolibre, Reverb, Wish, Amazon, eBay etc.
E-commerce Apps – Shopify, Cs-Cart, Magento, PrestaShop, WordPress, OpenCart, Joomla, WooCommerce etc.
Seller Central Messaging App – eBay, Mercadolibre Messaging, Amazon Seller Central Messaging etc.
UVdesk allows third-party integrations as well as integrations for the merchants also. It is highly customizable and advanced cloud-based helpdesk which could be fit for any e-commerce business requirement.
Automate the process and save your time
Using Uvdesk workflow you can automate the process which will help you in reducing response time. Quick response satisfies the customer which builds trust for your brand.
Reduce customer query with the help of knowledgebase
The knowledgebase is an online library of information which can be related to the company, product or services or on any specific subject using which individual can help themselves.
A solution for the repetitive query – Saved replies
Prepared response and saved replies can be highly helpful in saving the time of your support staff for another deserving customer.
Create a secure form and use anywhere
You can create secured form suiting your business necessity and can paste anywhere on your website with the help of Form Builder App.
Link your knowledgebase with your website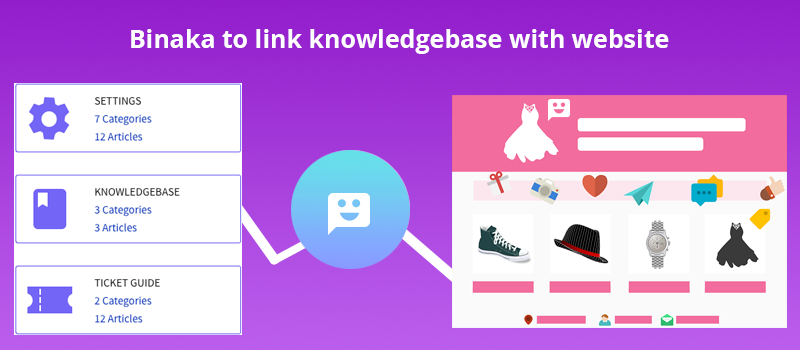 Mr. Bansal started writing knowledgebase for his customer because it could happen that he would not be available for assisting his customers all the time but knowledgebase could do the same that too 24*7.
Even, he linked his helpdesk knowledgebase with his website with the help of Binaka App so that customer can make use of Binaka to get their query solved in case Binaka does not have the answer it will turn into the contact form using which customer can raise that query.
The result of using helpdesk with FBA
Mr. Bansal is running his business perfectly using the advanced features and benefits of UVdesk. Because of best customer service, he is having enough number of customers who are continuously adding more other customers which are uplifting his business to the new peak.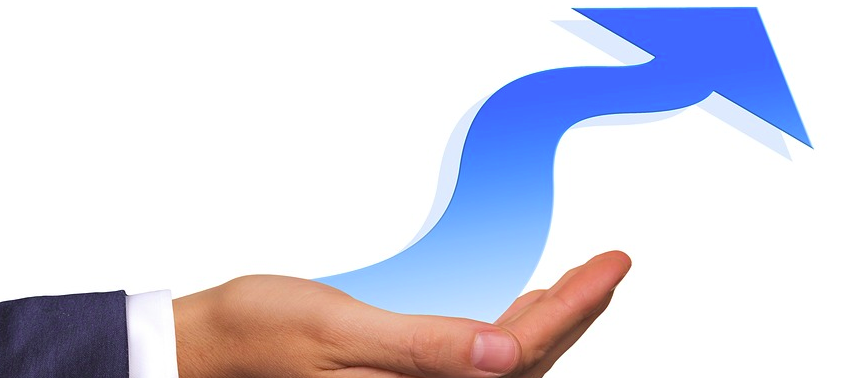 And using UVdesk helpdesk now his support staff is easily handling all the process with the less consumption of time.
UVdesk is enough alone to tackle all your customer support related issues on fingertips. Concerned about your online business and paves the way to practice easier business tactics.
In the case of any doubt, please email us at support@uvdesk.com and we will surely come up with the best solution possible.