Customer happiness is now at the leading edge as a helpdesk solution enable more efficient communication, Which is both dynamic and faster to any trade.
However, a SaaS-based helpdesk solution includes all serviceable features which are required for leading to demanding user expectations.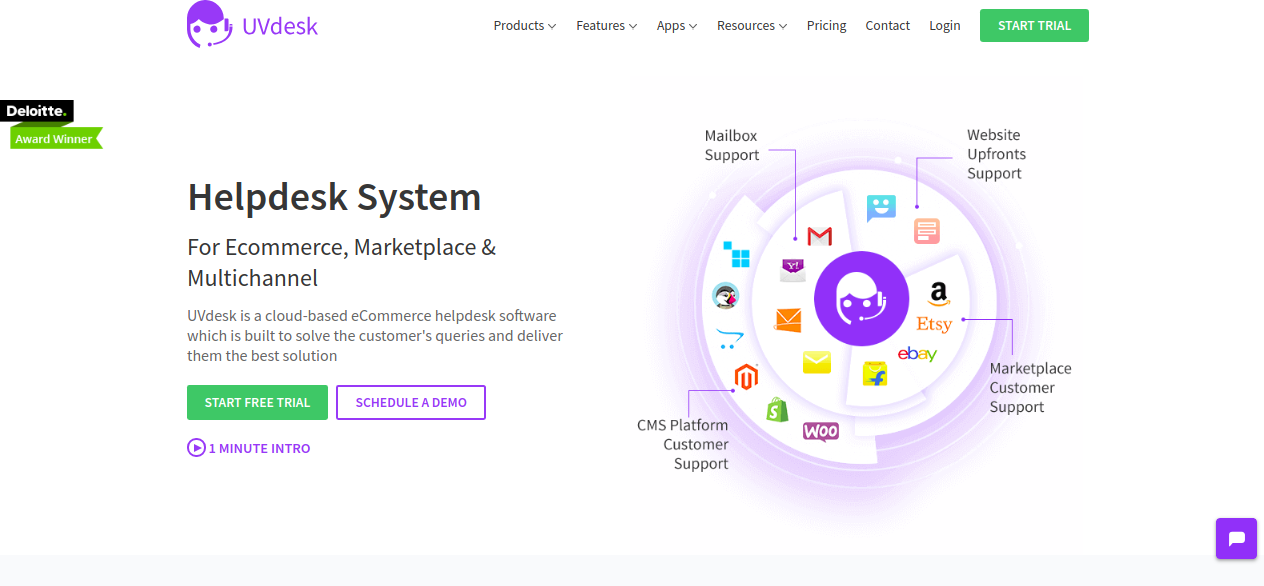 But that's not the least choice for those who needs to provide professional and enterprise customer support or can't afford to pay for highly paid helpdesk solution such as Zendesk, Freshdesk, and Helpscout.
Open source help desk is the high-grade comprehensive alternative software tool that enables merchants to be modified, customized and personalize helpdesk. Best fit for everyone without paying too much cost.
There are top rated widely adopted open source helpdesk solutions are available in the market, Here I will be drafting out one of Zendesk clone that has a huge impact on every industry, including all the PHP/Symfony community.
Introducing Open Source helpdesk – UVdesk based on Symfony framework, It directly focuses on multi-channel customer support which is more secure rather than others, highly scalable plus extendable, and modular helpdesk software.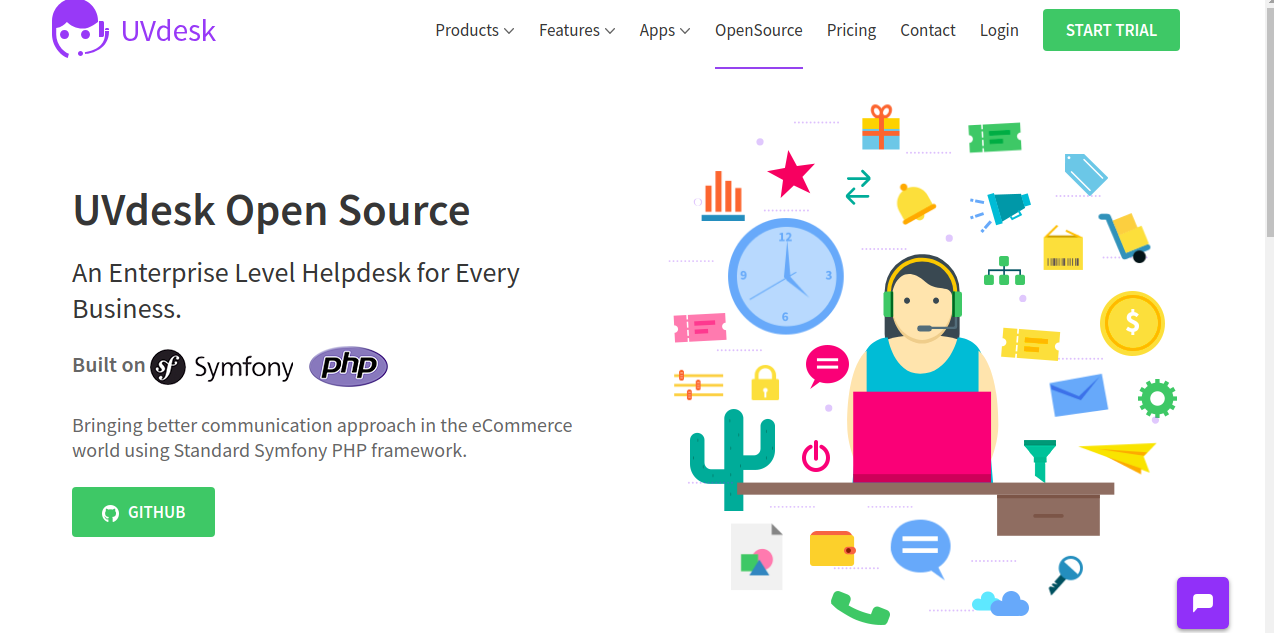 Pricing Per Agent-Based
Each company is investing in free open source helpdesk solutions because merchants are aware that as long as their business grows, then customers will surely increase.
At that instant, will need to have a good amount of users to tackle & track lots of customer inquiries.Which would take a huge chunk of the amount when they have to pay per agent for SaaS or on-premises help desk.
Hence, they are looking for an open source solution enables to merchant's and developers make unlimited agents, team, and group to streamline overall support process.
UVdesk Open Source Helpdesk Software provides building unlimited agent, team, & group to utilize the automated tools, ticketing tools, and all other tools to streamline the overall support process to respond faster.
Go For Free Open Source Alternative to the Zendesk
Helpdesk is the primary solution for resolving customer queries faster or more productive so it should be cost-effective, scalable plus secure and more convenient for both you and your customer.
All SaaS based helpdesk are charging way too much than the features they're offering but complete knowledgebase, automated workflow, unlimited agents, email piping, branding, report analytics are free with Enterprise Open Source Helpdesk – UVdesk
Why pay more for the same feature which is offering in SaaS if you can get for free in Open source helpdesk system.
The parts come with UVdesk which is by far the Free Enterprise level opensource helpdesk solution enables an unlimited number of agent's, group and teams allow third-party integration and can build the module on it including event-based customer support.
Perfect choice for Enterprise customer support
CSAT(customer satisfaction) is the most important term that you could bring by giving a quick response, with the customer interaction and good quality support.
Both customer and business are unique thus their way also different. How could treat them that way? However It's too tricky to find out the best helpdesk system which is specific across PHP based code the individual industry.
Beyond several industries, users follow a different pattern, different type of languages, the variety of support, and even require different customization that's not impossible in SaaS-based helpdesk but hard and expensive to do.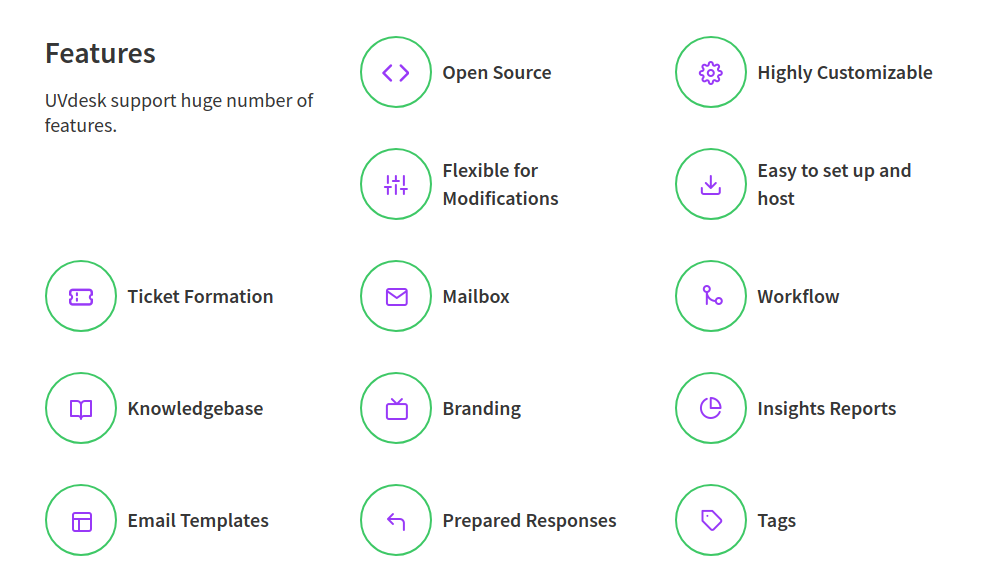 Let's consider an example like if you're running an enterprise business belongs to shipping and in logistic industry & have a (WMS)warehouse management system, you have to face various challenges like Upload purchase order, shipping labels and much more.
Improving the business in such industry is the hard part. You have to take care of everything, from shipping maintenance to customer service.
Customer support is the backbone of every business right at the moment that's required faster, reliable and efficient support thus helpdesk solution in a trend.
There are very few helpdesk options is available those are highly scalable, rightly coded, cost-effective, open for customization & modification and secured, must for enterprise industry.
Which lacks in SaaS-based helpdesk application, endless customization is too hard because every SaaS-helpdesks are running on the single instance that could be possible with UVdesk Open Source Customer Support Software.
Integration with third-party API and customization
Before relying upon any helpdesk application every business examines that it's fully compatible with their business rules, that is structured, or integration with 3rd party API, maintainable and upgradable.
In order to be an enterprise project compatible with every trade, API needed specially for SME, Small or Enterprise, which helps to overcome difficult tasks, easy to use and make your product better.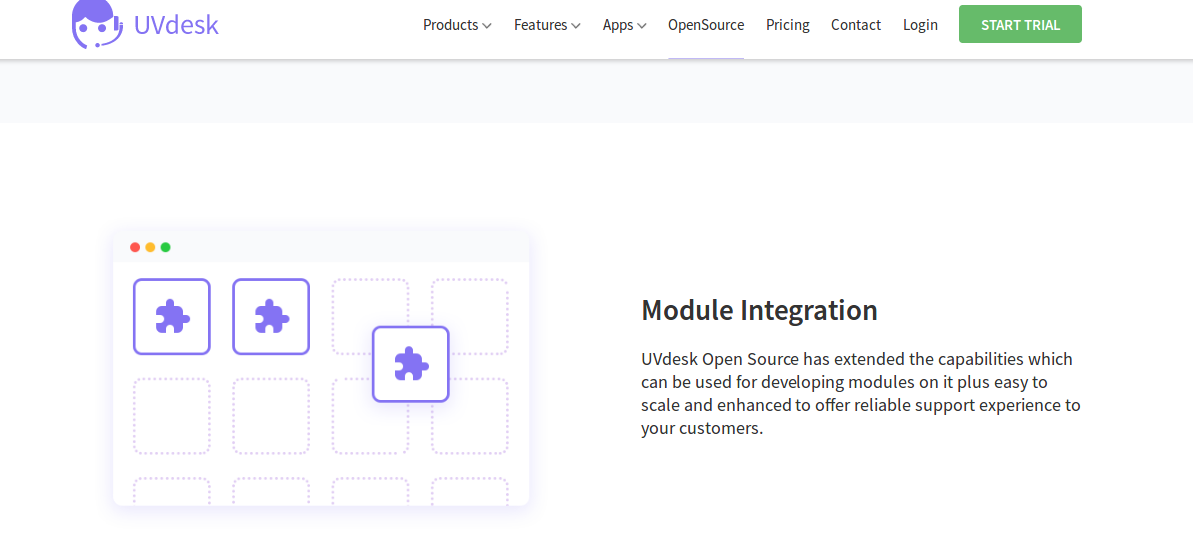 Now a day's API is not a hard task, everyone is provided 3rd party API's or other vendor libraries into the application in the simplest way.
Customization is the foremost part to get customer loyalty and satisfaction, is too tricky in SaaS solution because to hire the developer who is well-known with the code you're using for support, much costly or difficult rather than using Symfony & PHP project.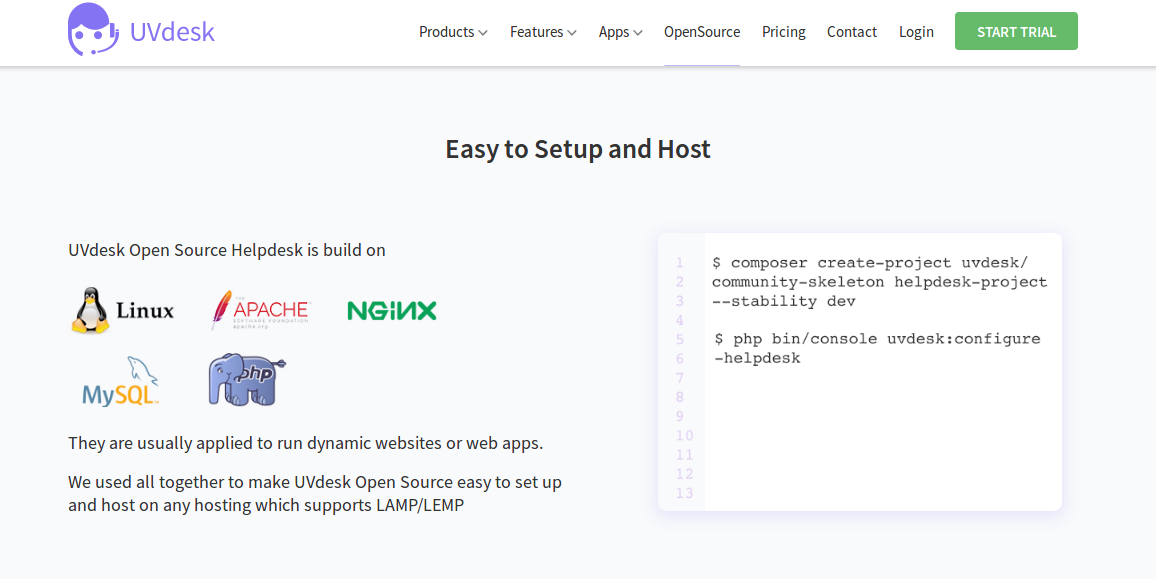 Symfony stands best framework right at the moment, has huge community support and popular among all the developers plus well-maintained coding standard which make it quite easy to use.
This easily allows you to hire developers to get either complete or separate solution for your business using PHP based code which is the first choice for most of the developers.
If you have any issue feel free to add a ticket and let us know concern at support@uvdesk.com or refer the link.