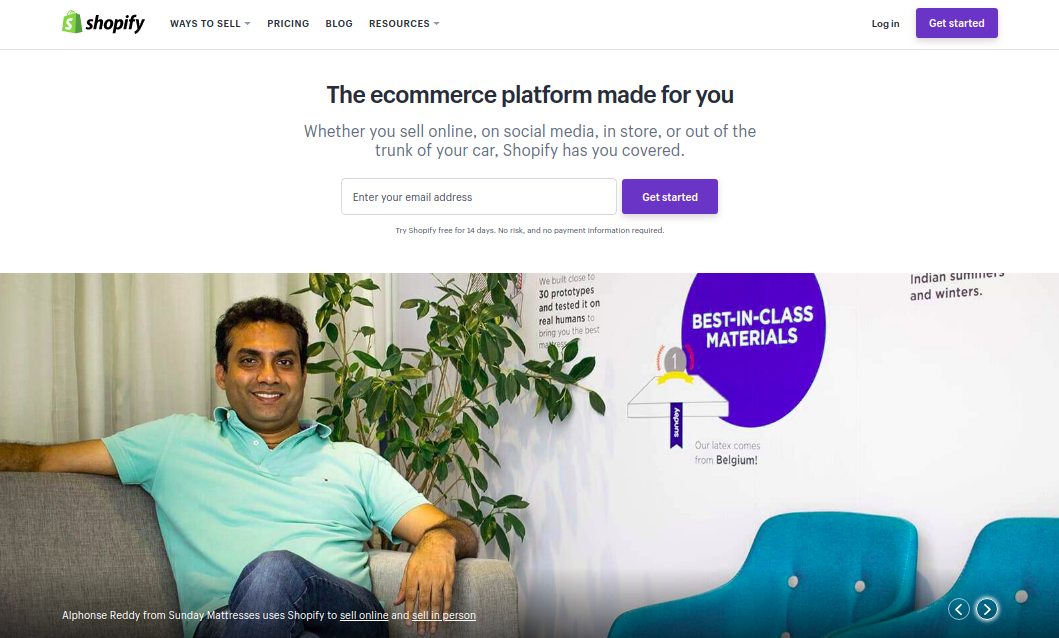 Shopify is most preferred SaaS (Software as a service) based complete e-commerce platform which allows you to set up your online store to sell goods. It is easy to use, highly customizable and paid e-commerce platform which has become the prime choice for the business owners, online sellers, and retailers.
Shopify offers diverse handy tools and apps to make your online store perfect. Using the apps of Shopify you can run your store smoothly and can make your operations easier.
Being an online retailer/seller/business owner at Shopify you will start getting customers on your store, at the initial stage, it would be fine for you to manage your customers. But the strength of your customers grows as per the growth of your business then it wouldn't be easy for you to manage your customers and solving their raised concern.
Customers are the key to thrive in any business so right time follow up and solving their raised concern can be the biggest marketing point to get positive reviews which will build trust to the coming new eyes. Your satisfied customers will get you referrals.
Managing 1000's of Emails, Facebook, Twitter, YouTube, Slack, Disqus Comments/feeds/tweets, Customer's Order Details, Query, Feedback, Attachments, Typing the same reply, multiple times, Perform few task after every certain amount repetitively will definitely be hectic for you.
Suppose you are selling on various marketplaces and you are not using helpdesk then most of the time you will end up scratching your head.
Bunch of Helpdesk Systems are available you can select one of your own choices and you can integrate your store with the helpdesk with the help of quick instruction given on that.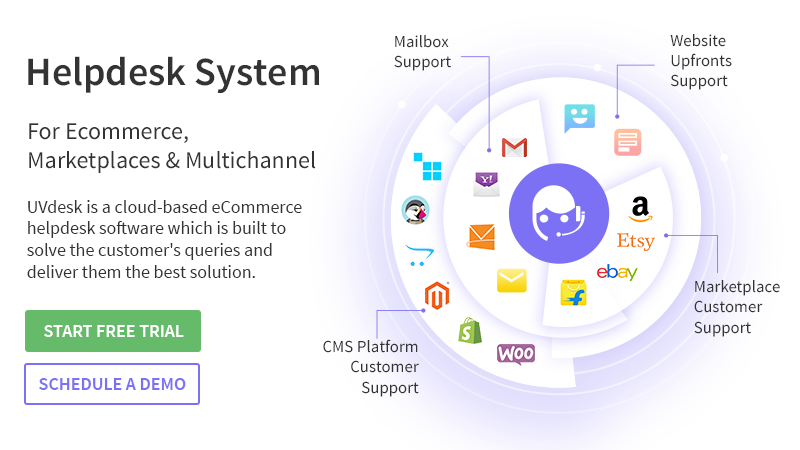 UVdesk is an e-commerce helpdesk with multi-channel and multilingual support and a wide array of features to help you provide quick & reliable customer support. It provides integrations for the e-commerce retailers/sellers and provides third-party integrations also.
With the help of UVdesk Mailbox, you can configure your customer support email id then every email coming to your configured customer support email id will convert into the ticket which ensures you that you will never miss out any single lead ticket will remain open until you have not submitted the reply.
Using Form Builder App of UVdesk you can create any kind of form suiting to your business requirement and after creating the form you will get embed code which you can paste anywhere of your online site. Now every entry on the form will convert into the UVdesk ticket.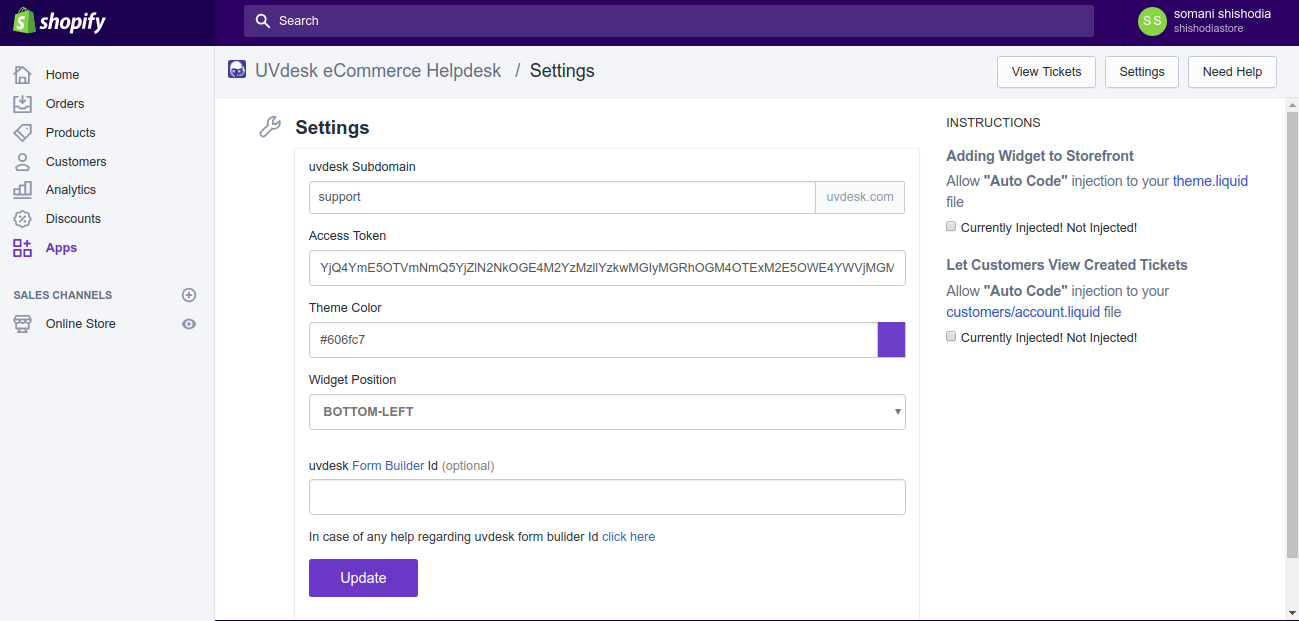 In Shopify App center type UVdesk and install UVdesk – Free Shopify Helpdesk System. And let your customers raise their concern to get quick and efficient support.
With the help of UVdesk, the query raised by your customer which are coming from different channels will convert into the ticket if that channel has been integrated with UVdesk.
For any query and support, kindly email us at support@uvdesk.com.