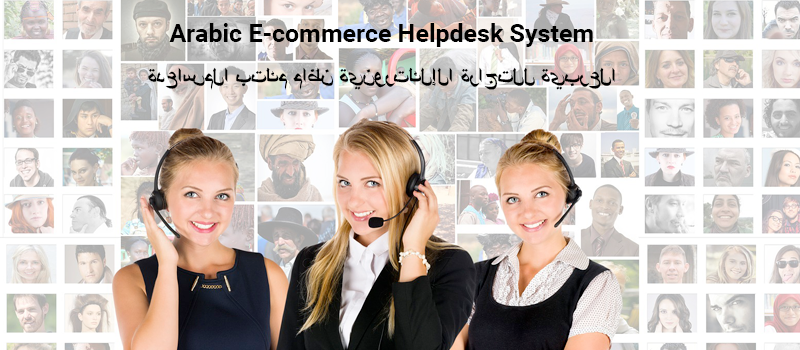 Communication is must to run any kind of e-commerce industry in order to manage the business or providing quick & reliable support to your valuable customer.
For the better handling of business and customer, there must be a Multilingual & RTL Supportive System. Because without communication there is no possibility of business when you want to run your business globally.
With the help of technology, e-commerce industry has remained at its peak. Technology has connected the people worldwide through which they are able to run business and serve their customers.
UVdesk – Arabic E-commerce Helpdesk System Introduction
Now the communication has become easier with the help of UVdesk – Arabic E-commerce Helpdesk System. It's not limited to the translation of Arabic only. UVdesk is an e-commerce helpdesk with multi-channel support and a wide array of features to help you deliver fast & efficient customer support.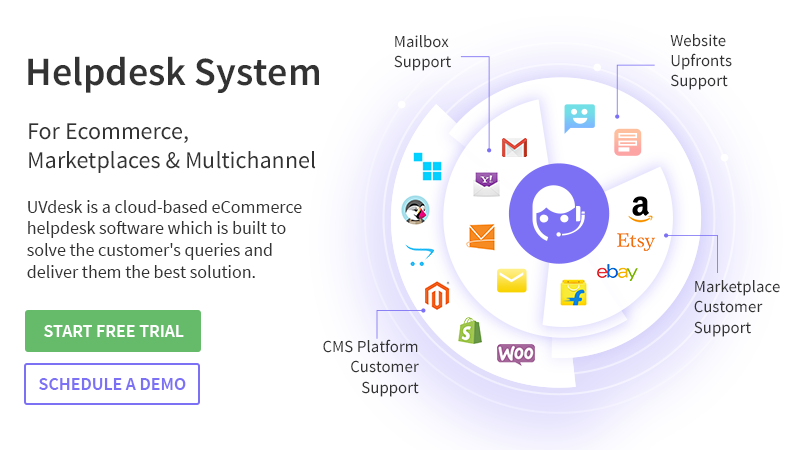 Features like Binaka (It's is a small lightweight widget app to provide quick support to the users on the website which is integrated with knowledgebase or FAQ). Workflow (It helps in automating the process using some set of events and conditions in order to perform a particular action.
Form Builder App (Build a form that suits the business requirements which is both beautiful and effective at the same time using form builder. You can create contact forms within a few minutes. The reason being is so simple that you don't have to write CSS or HTML, no coding required, highly flexible and Secure) and many more.
E-commerce In Middle East County
Souq.com is the largest English-Arabic language e-commerce platform in the Arab world. It's serving in UAE, Egypt, Saudi, Kuwait, Bahrain, Oman, and Qatar. Amazon has acquired Souq.com which has become the greatest example of e-commerce boom in the middle east country.
RTL (Right To Left)
Urdu, Persian, Hebrew, etc are the languages which are being used by the people living in middle east country. So in order to manage business and customers in middle east country support system should be Multilingual and RTL supportive. RTL is the sixth most spoken language in MINA (Middle East and North Africa) region.
Importance of UVdesk
Webkul is also an e-commerce company so we are having very rich experience in e-commerce field We are the one who has launched the first cloud-based Progressive Web Application Helpdesk System.
We have built UVdesk for providing the support to our customers so we have considered all the points which must be in any great e-commerce helpdesk system.
With the help of UVdesk Helpdesk Ticket System, the whole Webkul is providing efficient support to their customers. Now, we can say that efficient customer service always generates revenue but it takes time.
Not only the words will be translated into the Arabic Language but also the reading style will change from LTR to RTL.
Ticket List View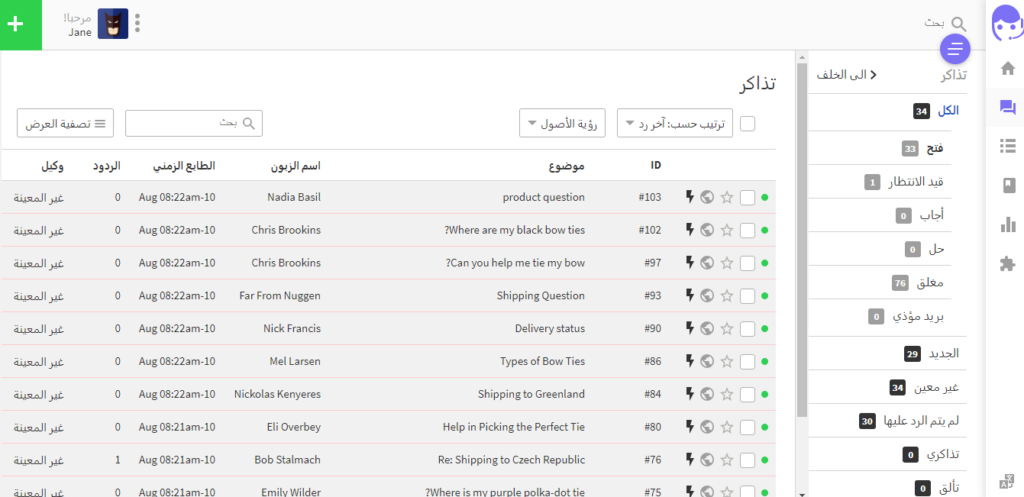 "We are not only providing third-party integrations but also providing integrations for Retailers. They can integrate their e-commerce or marketplace stores in order to provide faster customer support."
Mobility in middle east
Most of the retailers in the middle east country are running their business using smartphones because they are small retailers and can't afford big amount to get more expensive digital resources to manage their business.
If they will get an affordable E-commerce Helpdesk system which can work through Moblie also that will be highly beneficial for them to manage their business in a systematic manner.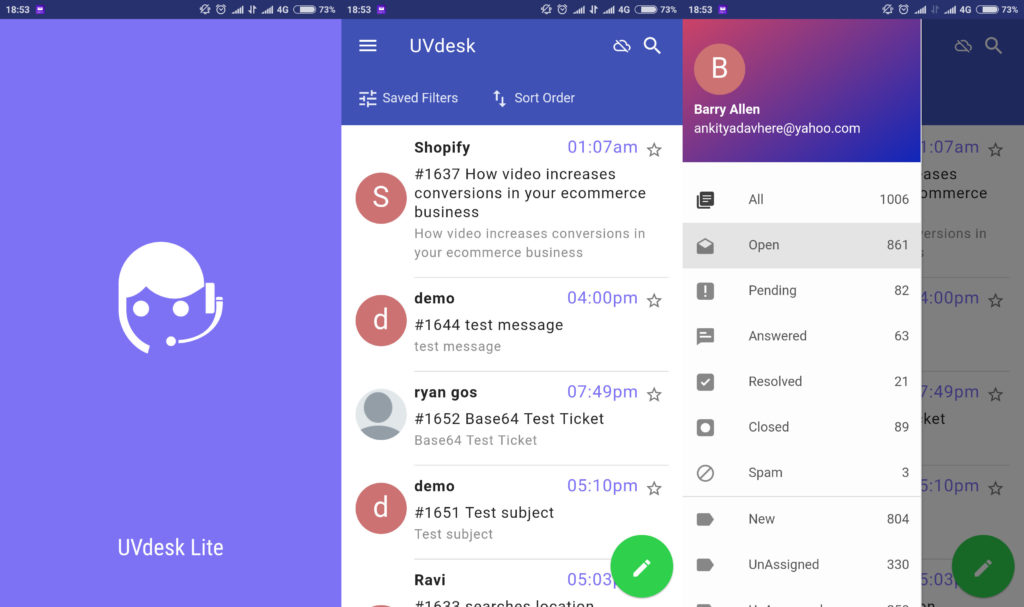 With the latest upgrade to PWA, now you can use UVdesk seamlessly on your smartphone like a native mobile app with features like offline syncing, mobile view UI, faster page load and addition to the home screen.
Home Screen View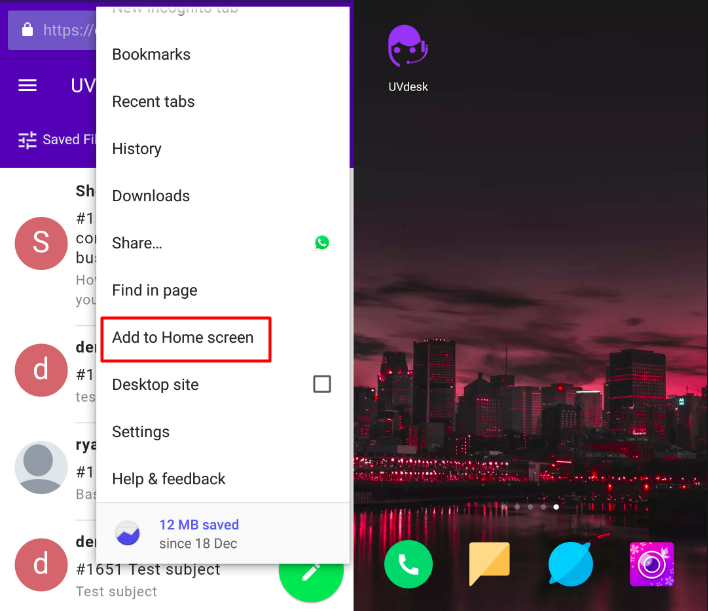 UVdesk is beneficial for IT Agencies
UVdesk has not remained only e-commerce helpdesk system, IT Agencies can also take advantage of it because soon we are going to launch PMS (Project Management System) with which projects and ticket both can be managed at one place.