Everyone tries to cooking up ways to wow your shoppers to get more sales. As we all know maintan a healthy customer relationship is a crucial and important component of running a successful business.
Consumers expect brands userfriendly website, reliable, automatically personalize, polite behavior, streamline process and instant support to address their needs. Apart from this, they wish person to person communication.
"Research shows that just 'satisfying' customers isn't enough to guarantee they'll come back," says Palin. "You need to go above and beyond. That's true whether you run a coffee shop where regulars want to feel like a part of the family or an auto-parts company whose customers demand high quality and responsive service."
Here I am drafting out a few tips to enhance shoppers experience and drive more sales:
Utilize Trending Apps to Assist Them
Thousand of Shopify Apps available to get extend the functionality of your Shopify store that helps to engage more customers towards your online store.
Keep loyal customer by offering reward points, referral program on their birthday's, share on social media with Shopify upsell app.
Utilize marketing tools that helps Shopify owners implement automated and personalized marketing.
Right Shopify customer support app can help merchants instant and easier communication with customers that enhance consumer experience.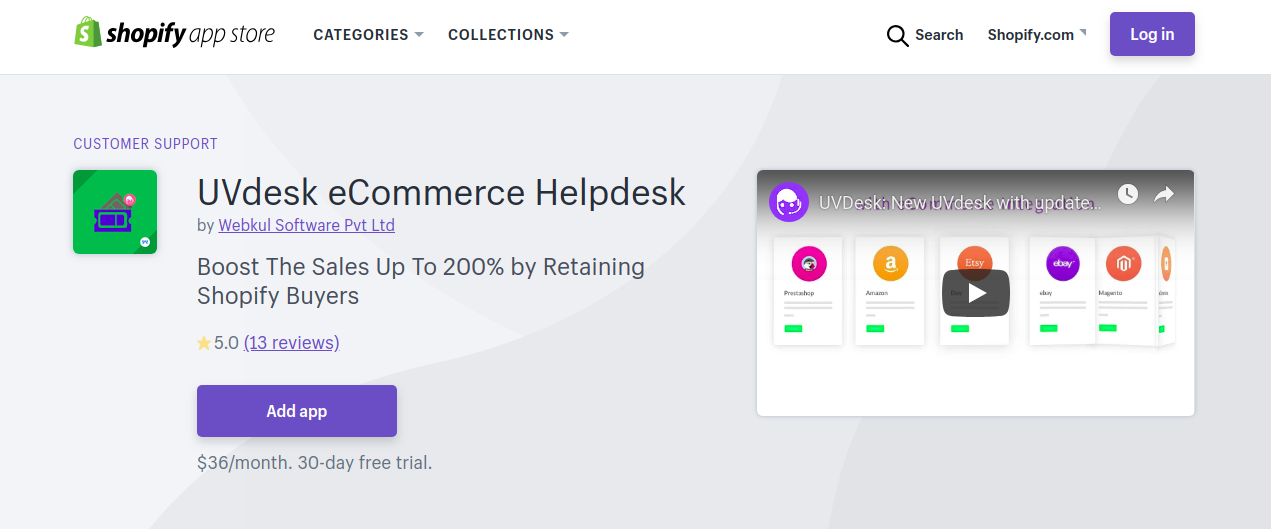 Raise customer engagement with the right apps.
Apps give you fantastic access to excite your customers.
Automatically Personalize Communication
Automatic personalization marketing strategy performs well to stand out in crowd and get the best returns from customers. This personalization communication is must if you want to succeed in a highly competitive and make customer strength double.
Personalize process feel like delight, real and organic communication that strengthen your customer relations individually.
Personalization should be automatic because manual personalization can be time consuming and expect more error.
When people feel important, they will automatically follow up towards your support or product that's signal your business is growing.
Automation can cover some of workload of support staff and store owner, also reduces the pressure to turn communication into real in front of consumer.
Face to face communication and thoughtful personal interaction approach also in a trend.
Personalized touch is must that helps to know more about customer behavior, interest and their expectation.
Quick Revert on Social Media
Everyone is on social media over the world and all business are offering the support from social media but the point is that all support is instant? How you can examine? Do you have any tool?
If you haven't yet, then you may lose your loyal customer.
"Think about it: Why would people have patience when they have so much to choose from?"
It is a far-reaching strategy that you can easily get customer engagement towards your sale.
Existing customers and even loyal customers are reaching out you on social media with quick response expectation.
Instant response directly effect on customer viewpoint about your brand and overall business, sometimes customers neglect the product quality if support is good or quick.
Customers are more likely to buy those who have a good reputation and positive feedback on social media. Apart from this smart customers first check the support quality on social page then decide to buy product.
To get more sale your shopify store must have tool to measure performance of your agents that should contain each agent response time and optimize count of customer inquiry.
You can keep the quick support by using UVdesk social media apps and deliver best customer experience from one place, refer the below image how it works?
Any comments on social media converted as a ticket and you can directly revert on that.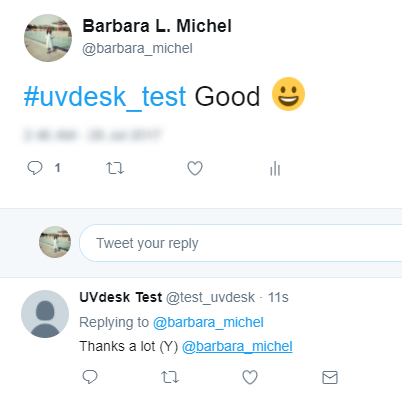 Try to Fix Inquiry ASAP without Redirecting to your Customer
Today, effective customer service is becoming such a norm that if a company fails to fix customer queries, they face a backlash, not only from the customers but the wider community.
Sometimes people get frustrated if they are repeating their query again and again, You need to ensure that each query must resolve asap without moving to others.
Try to resolve customer doubt or any kind of inquiry from wherever they are present.
Brand needs to update regularly and manage strategy as per customer expectation.
Make customer feels satisfied, special, important and delight and realize that you are with them to fix any issue.
If you want to create trust with your customer, then you have to follow all things which are required to being satisfied.
Easy to Reach Website
As this is well understanding thing that if your website is well designed and user-friendly then one can able to engage more visitors to stay on your page. But the point is that how you will convert visitors into loyal customer?
Here I am drafting out few features which should have in your eCommerce website to make successful business.
Your website must have live chat functionality.
Customer is the core of any business, so to provide instant support your website must include helpdesk tool.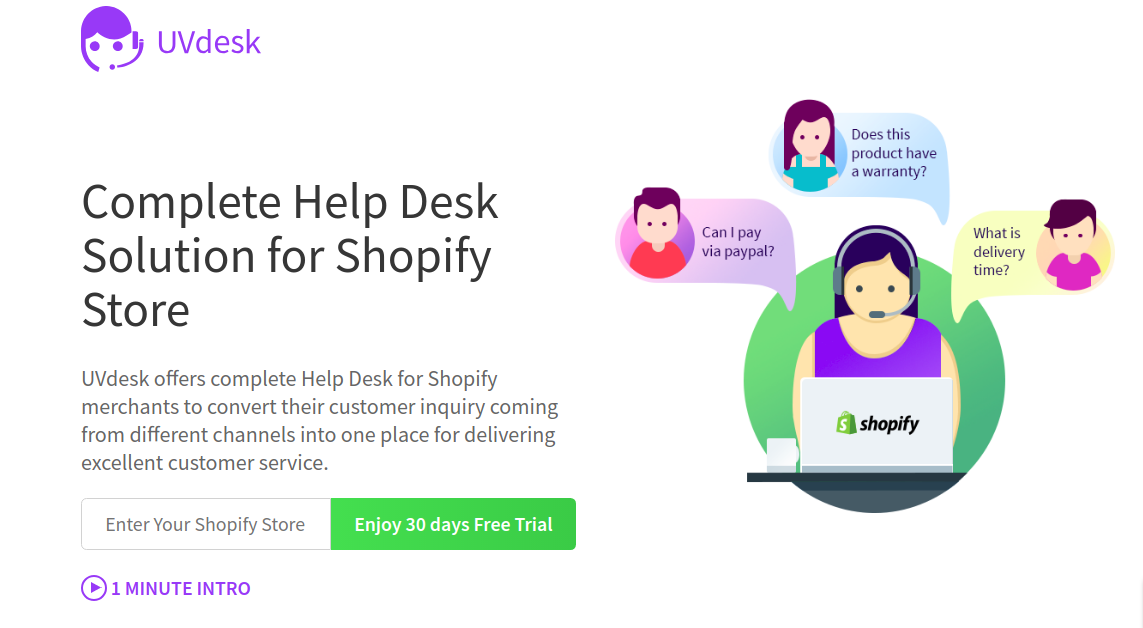 Regular update on website is needed to retain your customer.
All website link should exact and direct.
A delay in the website load time could directly harm impact on customer experience and SEO efforts.
Keep website look perfect with easy navigation.
Showcase customer reviews on website.
Deploy Well Trained Support Staff
Your support staff is the decision maker of your business – without them, you can't generate business revenue. Only right training and deep knowledge of product to sales rep release customer doubt, and make powerful business.
Support person should be master of that product which they are selling.
Attitude of salesperson matters to keep customer happy, therefore it should be positive, polite, effective and personalize.
They can anticipate a customer's needs and effectively educate the customer about service and product.
Ensure support staff provide the support when customer query is solved and keep the interaction with customer till the sale has been made which gives positive impression too
Never Forget Your Old Customer
Your support staff must deliver superior customer service from initial and till when customer get satisfied because without previous customers business can't grow even can't acquire new customers.
Keep follow up on previous customer interactions, because it is vital to get better customer experience.
Deliver equal attention to your new customer as well as old customer.
If you will deal right with your old customer then you can automatically get new bunch of loyal customer.
Collect the feedback of your old customer that attracts new members like UVdesk have on Shopify marketplace: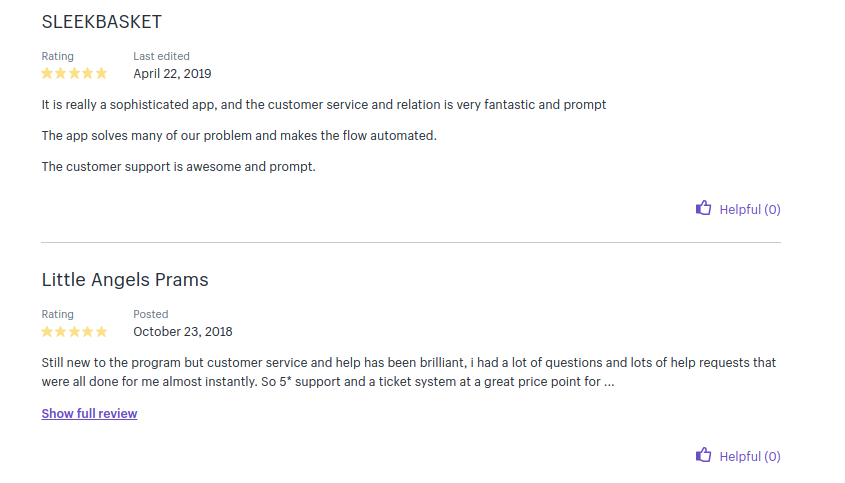 You can even send greetings, discounts, and coupons to make them engage.
High service quality can be achieved when your entire customers are happy for your service.
Support
Do let us know if you have further inquiry, you can email us support@uvdesk.com or can raise a ticket by using this link.