General Data Protection Regulation was passed on by the EU on April 2016 and will go into full effect by 25th May 2018. The regulation allows customers to have more control over their data sharing with the processors.
It also highlights basic data operations like how data is being collected, what data is collected and how it is used by the organisation.
What is GDPR all about?
GDPR is like a basic fundamental data rights given to the customers living in EU that specify how their data can be used and protected. With the demise of Safe Harbour Agreement and the growing cases of data breaches, EU adopted GDPR in April 2016.
You can go through the full documentation here.
Does UVdesk need to be compliant?
UVdesk is based in India and has customers throughout the world with the major population from Europe. As per GDPR, we have made few changes that will be applicable to all customers residing in EU region.
Updates to our Privacy Policy
Your data privacy and data security are priorities at UVdesk. Our new privacy policy updates will provide you more clarity and control over how we collect and use your personal data.
Our goal is to make sure we have all the processes in place to safeguard your data and improve your customer experience.
Consent before Online Chat
We have added a consent form on our chat window. Before proceeding with the chat support with our agents, you will be consent form, after agreeing to which you will be redirected to chat support.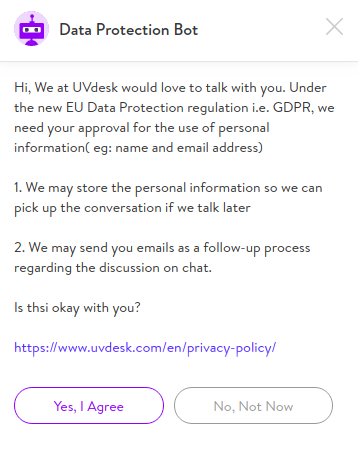 Changes on the dashboard
UVdesk has added few changes on its dashboard section as per GDPR to provide the customer ease of usage and better experience.
Download Data
Now account owner can download data from their helpdesk by going to their profile section.
The downloaded data will be in XML form and contains details of Tickets, Agents and Customers.
Similarly, customers can also download their ticket data from their helpdesk account.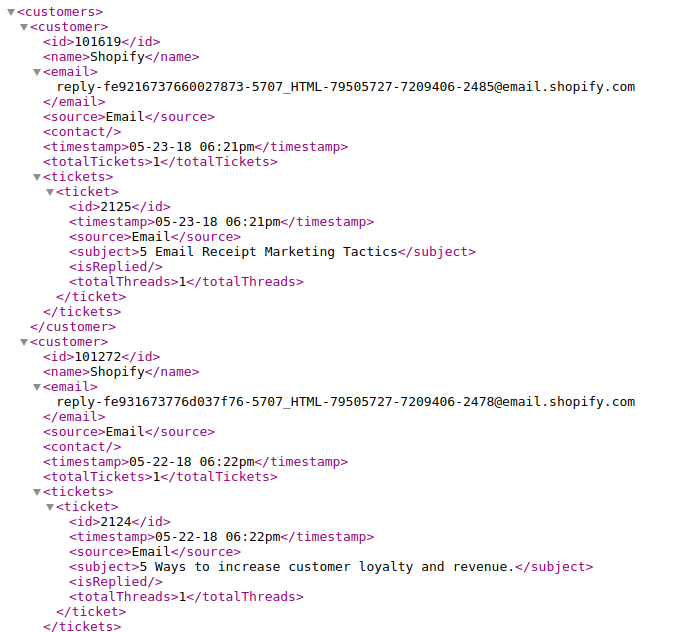 Delete Account
Account Owner also has the option to fully delete their UVdesk account and wipe out the data when no longer needed. Data will no longer be available to us once you have deleted the account.
GDPR Access Form
Under GDPR, EU has defined few data rights for its citizens which you can exercise using the GDPR form present in the footer of the website. Any request processed through the form will be executed by our legal team within a period of 1 month.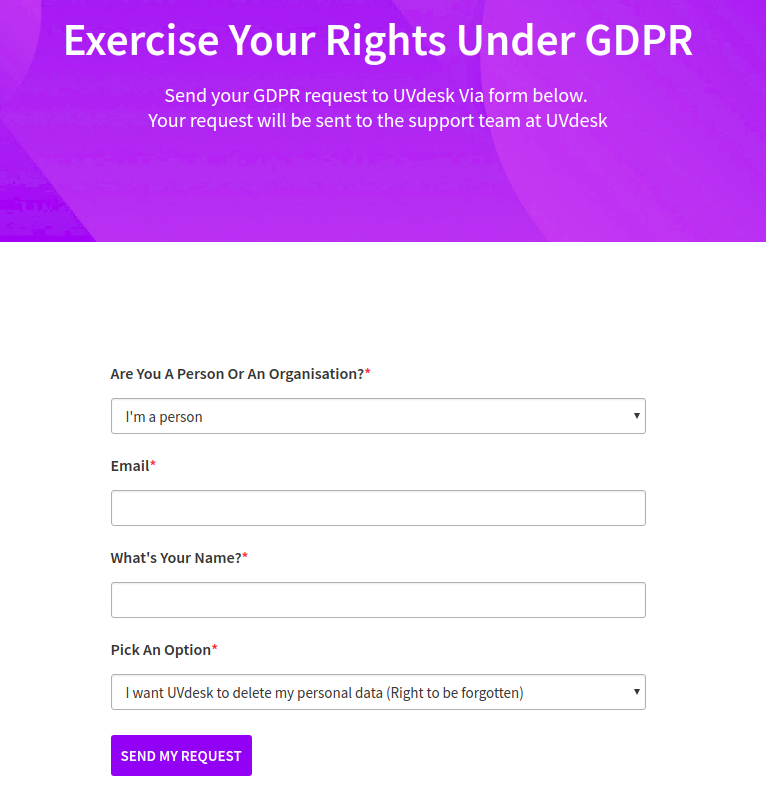 Opt out of UVdesk communication
UVdesk never sends out newsletters and marketing emails to its customers except regarding usage of UVdesk platform. If an email is sent out on holidays and any updates, you can easily opt out by clicking the Unsubscribe option at the footer of the email.
Post your comment below if you have any questions, concerns, or praise for GDPR or UVdesk Helpdesk.