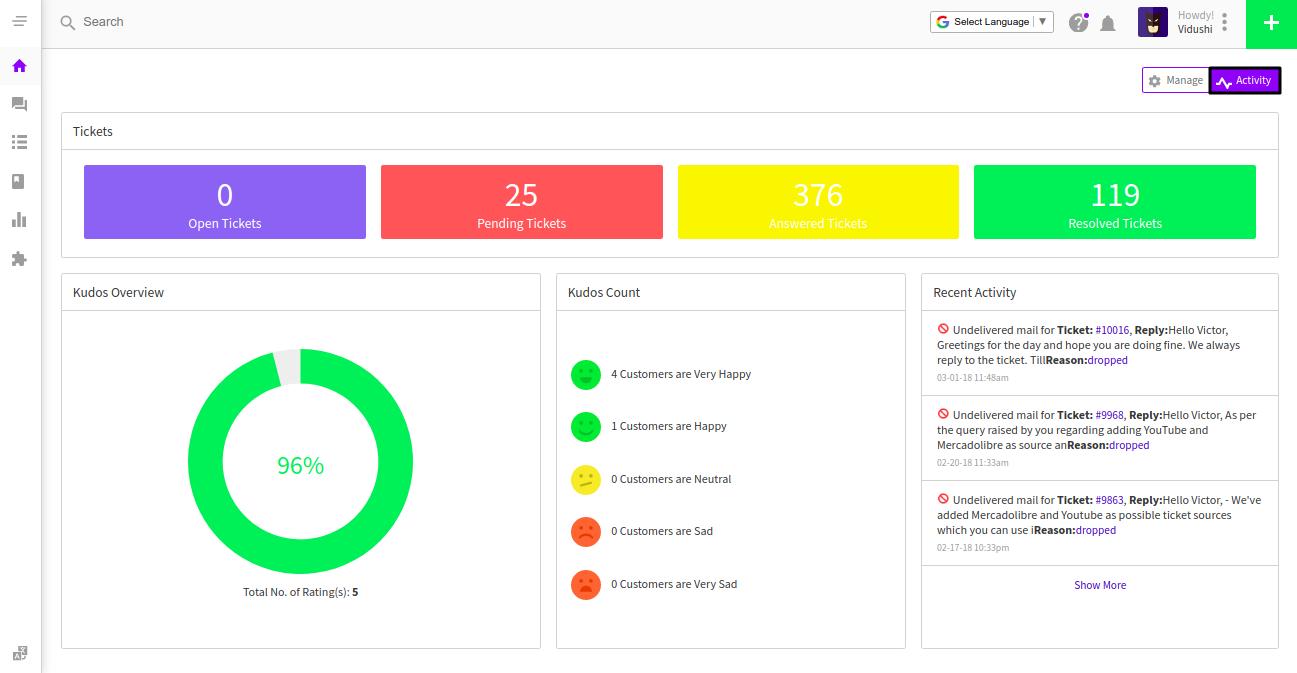 Live Record  
Infographic reports related to agents, tickets, and customers will give accurate information in a very modest way. Using which you can track live ticket count in each segment, performance of your support agents plus satisfaction rate of your customers.
Live Ticket Count 

Infographic Ticket Status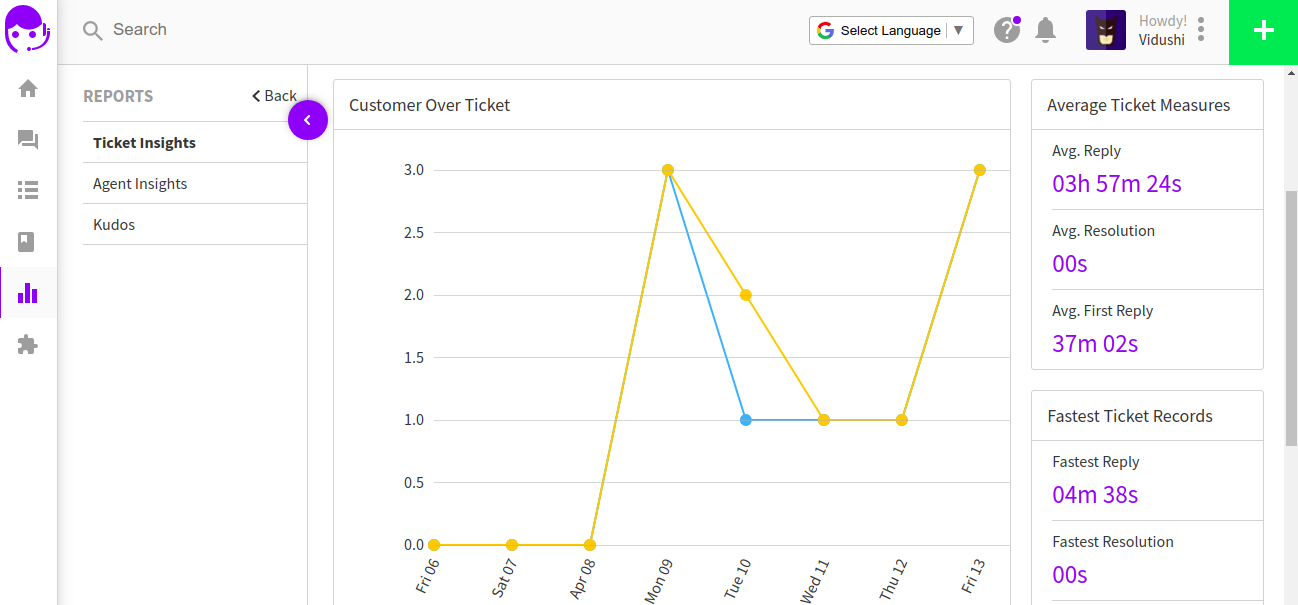 Ticket Source Details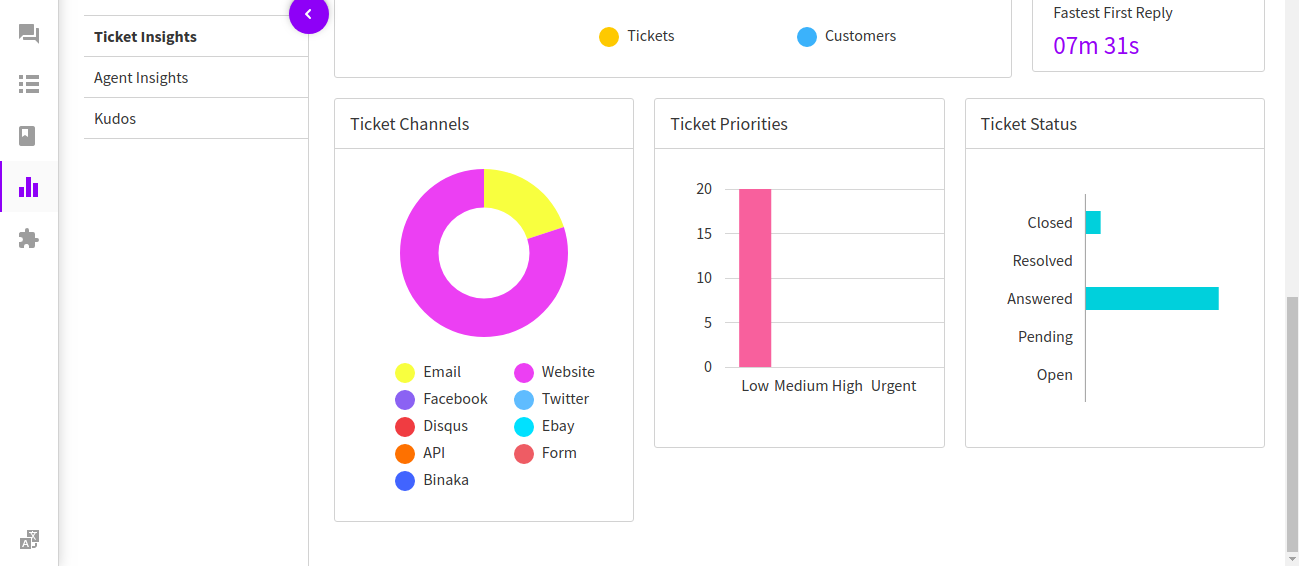 Accurate Data Related To The Agent's Efforts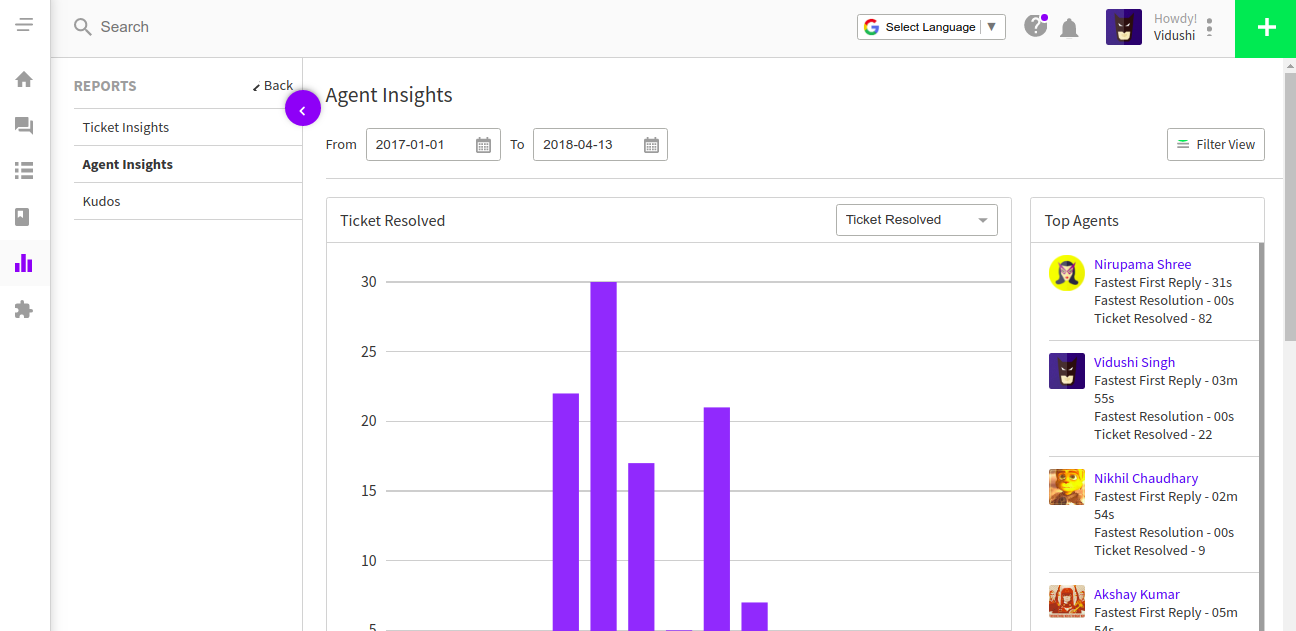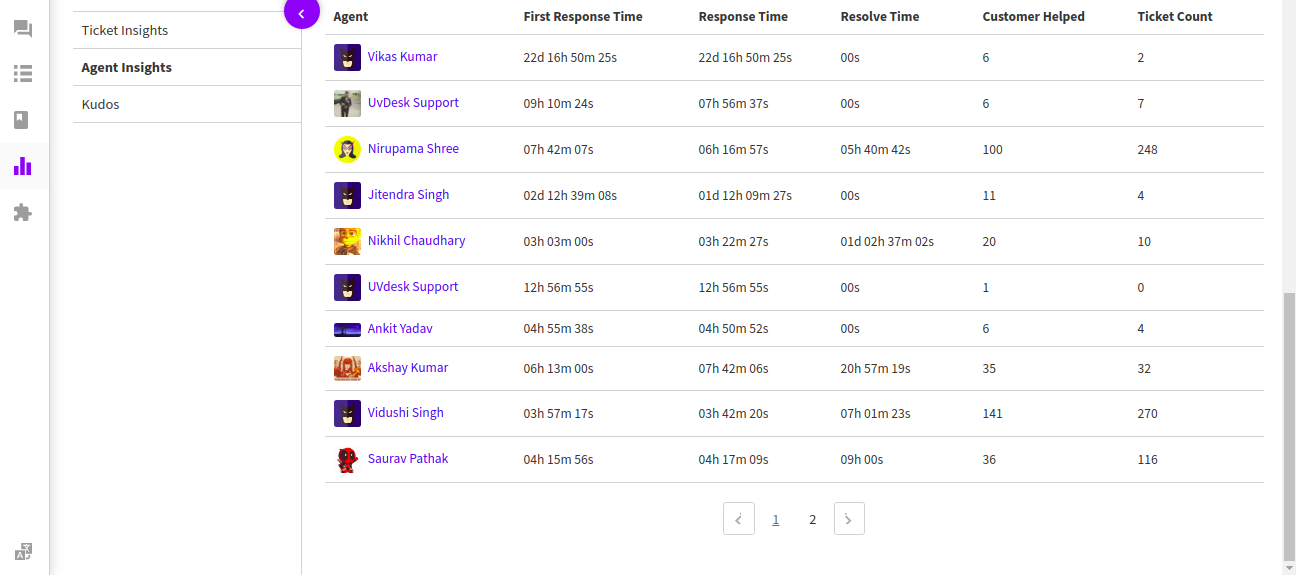 Customer Rating Count

Helpdesk is providing you the way to track live Live Activity Reports Related To Agents, Tickets & Customers will improve the overall quality of your support panel which will automatically rise satisfied customer ratio.
In the case of any doubt, please email us at support@uvdesk.com and we will surely come up with the best solution possible.