About Shopify
The 360-degree spectacular popularity of e-commerce has been well pushed forth by Shopify by providing one of the best back-end platforms. The exponential growth of Shopify can be easily depicted by the data which not only defines its productivity but also enhances its reliability.
There are approximately 5,00,000 round the globe that have registered in Shopify and almost 1.3 million people actively use this platform adding to its revenue and worth.
Shopify is a SaaS (software as a service), user-friendly and customizable e-commerce platform which gives the bundle of handy tools, application, and third-party apps to build and manage your online store perfectly in order to run a smooth business. And that's why it has become customer's top choice.
The running of an e-commerce business with Shopify enhances the value of the whole platform and there are several Shopify apps which, if installed, smoothens the whole e-commerce procedure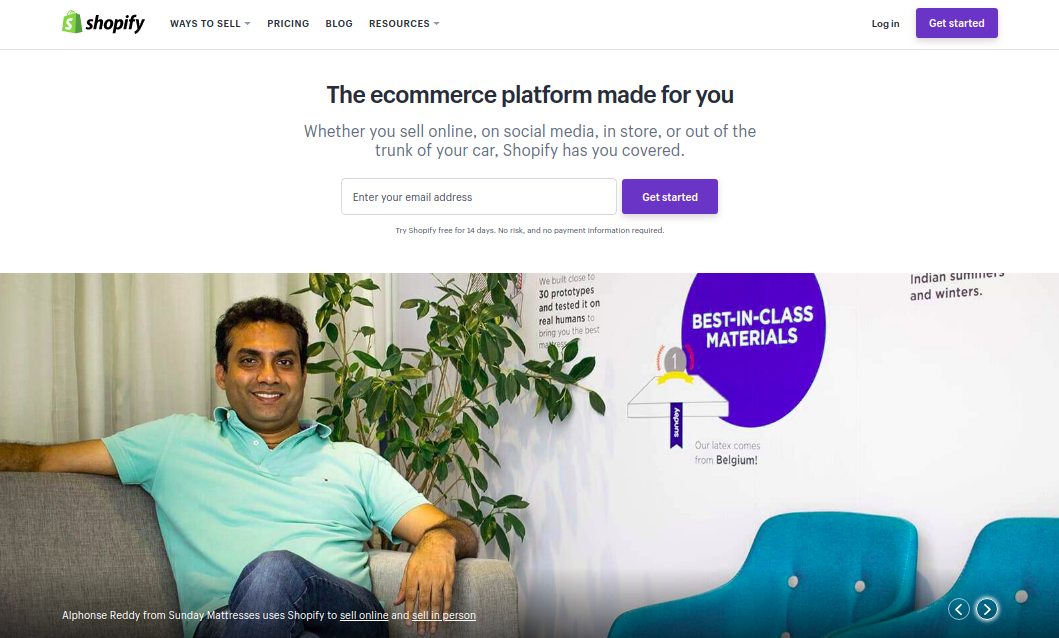 With the help of 1200 apps in the Shopify app store, you have got numerous options for extending the functionality of your online store. Whether you want to add customer reviews, improve email marketing, publish your products on Facebook, or get in-depth analytics, there's definitely an app for that.
Based on our experience and current changes we thought to draft out few SEO practices which can be useful for Shopify users in 2018. Here that 4 top SEO practices are:
Impact of AMP
Nowadays users are making more use of mobile instead of the desktop because it is more convenient for them to access any time that's why mobile SEO is getting popular day by day. Google recently updated few changes related to the Mobile SEO and AMP (Accelerated Mobile Pages) is one of them.
As per the Google Algorithms, Mobile-Friendly Website is important for Ranking in search results. Google boasts that a page created with AMP HTML can load anywhere from 15 to 85% faster than the non-AMP version of that page.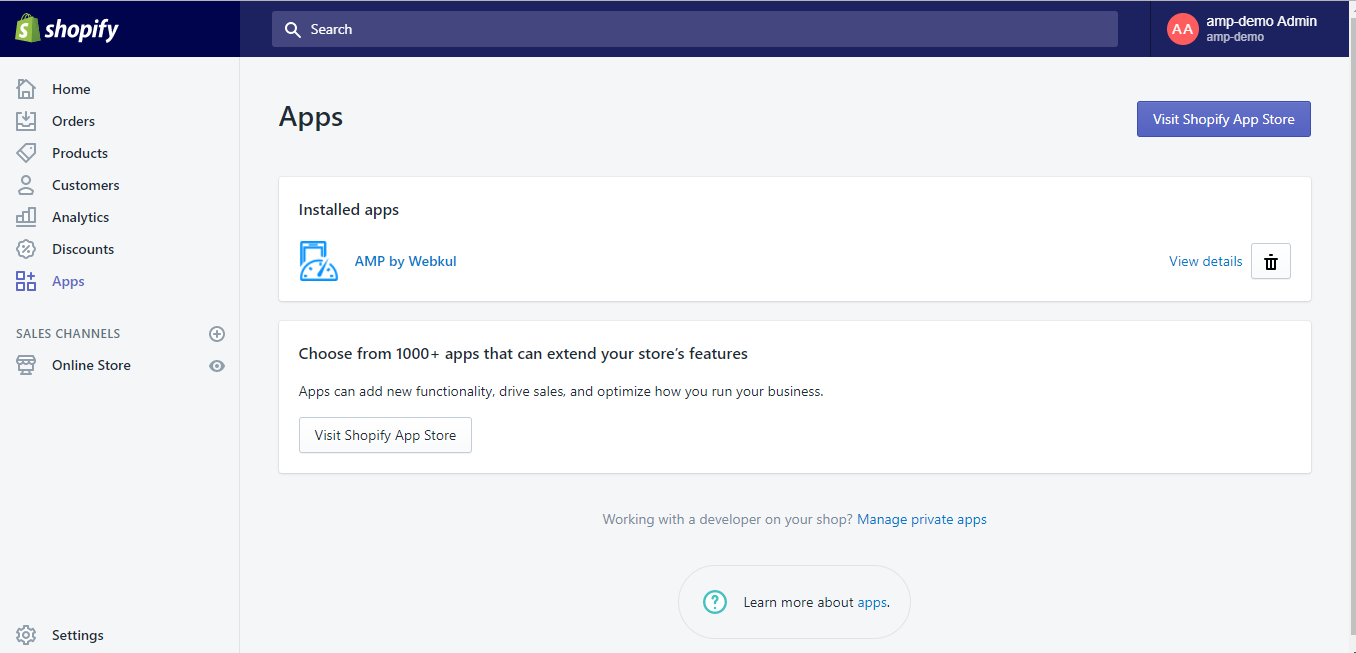 Get AMP Pages(Accelerated Mobile Pages) for your Store in minutes, this will benefit your Store in terms of Speed, SEO, Low Bounce Rate and more.
It is always observed that no matter how good the content of the store but if it takes times to load, the Customer is tend to leave the page and close it. So, AMP comes to rescue as it helps load the Page as fast as possible.
As per the Wikipedia, a search engine results page (SERP) is the page displayed by a web search engine in response to a query by a searcher. The main component of the SERP is the listing of results that are returned by the search engine in response to a keyword query, although the page may also contain other results such as advertisements.
In order to be on the first page of SERP accelerated mobile pages can be boon for you.
PWA (Progressive Web App)
Online shopping and selling have become the most trendy nowadays and this is the reason behind the boom of e-commerce not only in big metro cities but also in small cities or town. There could be connectivity, mobility, and update related issue in some places.
When we talk about advance e-commercialization then there must be the PWA as a good solution to stay connected. Because it requires less storage, fully responsive device, installable and also allows auto sync.
Users don't need to visit Play Store and do app searching, downloading, installing, or updating the apps. Progressive Web Apps are built to work superbly well on poor internet connectivity and even supports offline access.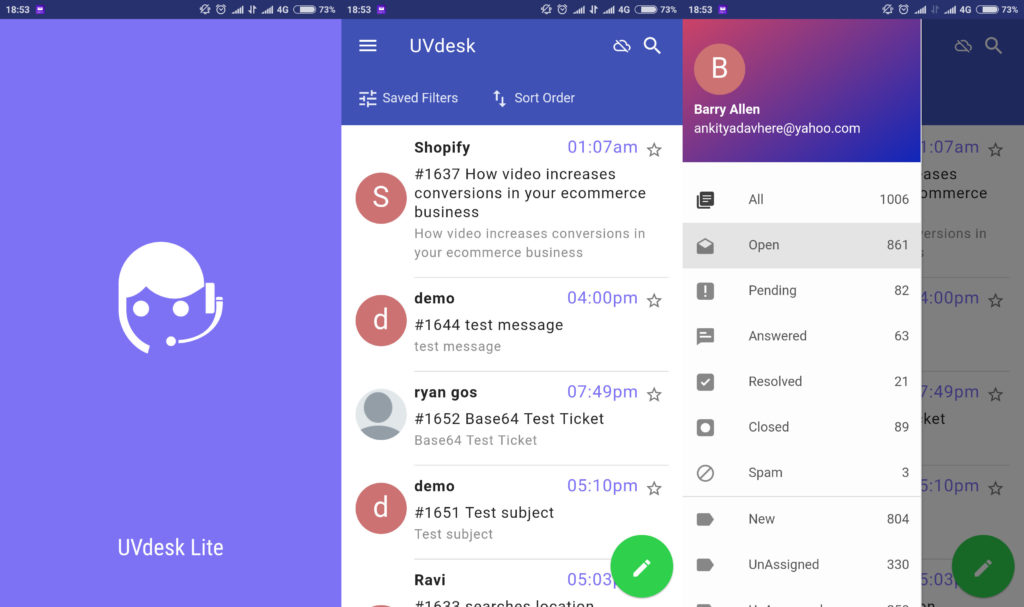 Progressive Web Apps takes advantage of modern mobile web browser features and combine them with latest web technologies to deliver fast, secure, and rich content to users. Customers just need to visit the website and click 'Add to Homescreen' option, after that the progressive web app will be added to their smartphones.
It was the detailed information about the features of PWA with which you could be stay tuned with your work process anywhere.
Headless Approach
There are two types of approach one is traditional and another is the headless approach which provides the way to store data and manage UI. Headless approach system allows diverse display method which helps in the flexible management of design. There are two types of services which are being used
Monolithic Services– This structure allows to execute everything at one place where a change in one component can affect another and in result it slows down your site speed.
Micro Services– Its structure is distributed so the change in one component never affects another. That's why it is the future and as if now every big company is using it.
At least follow the headless approach which is base of microservices because by the help of traditional approach CMS can be viewed in only one way. But with the help of headless approach, you can manage, customize your front end through API and which can be viewed in the desired way.
To allow freedom and flexibility in design, we need to make use of headless approach and front end view can be handled in a variety of ways, using interactive JS frameworks like Angular, React, View and etc.
Personalization
A well-organized database is maintained by the users so as to boost the process speed. The data is basically maintained regarding the user's location and search history.
The major benefits drawn are the speed of search and ease of search through the database. Mobility also helps in promising and promoting the All-Time and Anywhere Availability Concept.
Pop-ups that generates better reviews and help sections and in order to smoothen the process, personalization also helps in sales conversion.The database also helps in forecasting and better results can be generated. So your Shopify store products must be personalized and maintained as per the user's location and search history.
For any query and support, kindly email us at support@uvdesk.com.