About Shopify
Shopify is a Canadian e-commerce company and it's headquartered in Ottawa, Ontario. And it's a complete well-known online e-commerce platform which allows you to set up your online store to sell your goods.
The running of an e-commerce business with Shopify enhances the value of the whole platform.Using Shopify platform you can manage your product which you are selling and you also can modify your storefront. It permits you to accept credit card payments and order tracking.
There are several Shopify apps which, if installed, smoothens the whole e-commerce procedure.
Whether you are a drop shipping importer or a tool to help with your email campaigns, you can quickly grow your store, even on a tight budget.
With over 1200 apps in the Shopify app store, you have got numerous options for extending the functionality of your online store.Whether you want to add customer reviews, improve email marketing, publish your products on Facebook, or get in-depth analytics, there's definitely an app for that.
But 1200 apps is like lots of irons in the fire.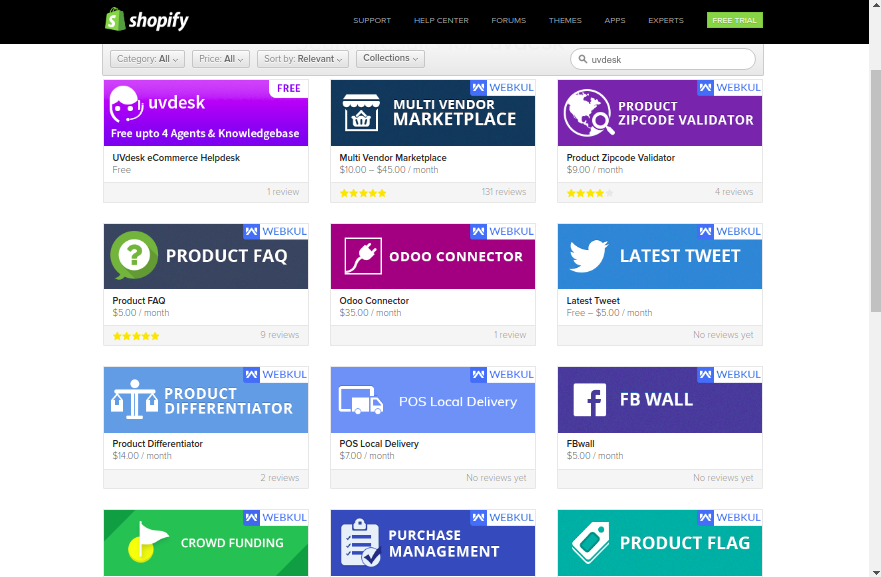 That's why we thought it would be a good idea to highlight the Top 5 most installed apps across the entire platform.If you are just getting started on Shopify or you just want to get a review of most popular apps on Shopify then this is for you.
Here that 5 top apps are:-
Oberlo App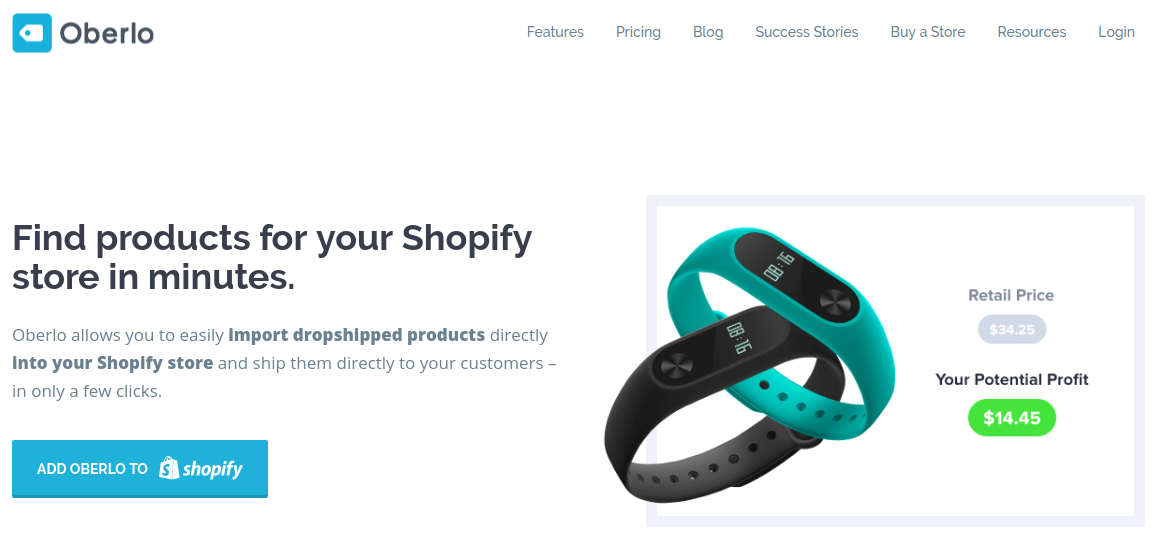 Oberlo permits you to easily add hundreds of products to your Shopify store and never worry about packaging or shipping. It also allows you to easily import and dropship products directly into your store, And have your orders shipped directly to your customers in just a few clicks and know that your inventory and prices are always up to date.
Multi-Vendor Marketplace App
Multi-Vendor Marketplace app is a great tool to convert your shop into a fully functioning marketplace. It facilitates the process of adding sellers and keep track of their sales. Sellers (or vendors) can have their own profile and collection page with the variety of products. Admin (or merchant) can easily set individual commission and global commission for all the sellers.
Now you can convert your store to a full-fledged marketplace and per sale commission charged by merchant or admin, the seller (or vendors) can also have their profile and collection page.
UVdesk Helpdesk App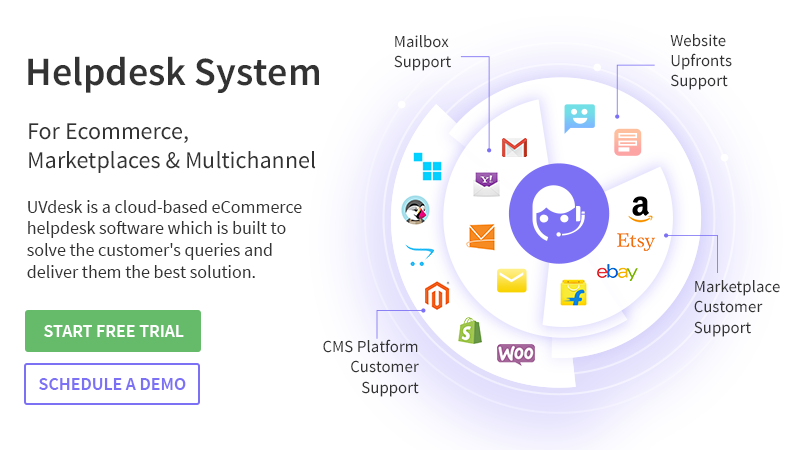 With the use of UVdesk Free Shopify Helpdesk, app you can allow your customer to connect with your support staff anytime in order to get the quick and plausible solution in reference to their support query. Every query will be converted into the ticket which can be easily managed by the tools and tactics of UVdesk.
With the latest upgrade to PWA, now you can use UVdesk seamlessly on your smartphone like a native mobile app with features like offline syncing, mobile view UI, faster page load and addition to the home screen.
UVdesk Helpdesk can be fit for any kind of business. It is customizable as per the business requirement.The basic feature to improve customer service to provide efficient customer support in order to solve their raised concern coming from any channel.
Let them visit your site to raise their concern on ticket panel or live chat box so that they can trust your brand just because of real-time support. It can increase conversion also.It not only provides third-party integrations but also provides integrations to retailers in order to manage their business systematically or providing quick assistance to their customers.
Multi-channel Support – UVdesk Helpdesk provides customer support through multiple channels like email, website, forms, social media channels, e-commerce or marketplace channels etc.
Multi-language support – Now the communication has become easier with the help of UVdesk. It's a cost-effective marketing tool which increases sales and it supports multi-language this feature can beat your competitors. UVdesk is an e-commerce helpdesk with multi-channel support and robust features to help you deliver fast & efficient customer support.
Social Media Apps – Now you can integrate your social media apps with UVdesk in order to solve your customer's query coming from your social apps. Every post, comments, and feeds will convert into the UVdesk ticket which can be managed by the UVdesk tools and functionality.
Ticket Formation– Allow your customers to raise their concern using email, social media channels, store's customer panel or from your customer support panel. Every lead will convert into the ticket which admin can manage easily.
Ticket Administration– To manage tickets coming from different channels there are multiple tools like ticket priority, labels, tags, task, agents, type, status, and collaborator etc which will make your work easy and faster.
Examine Agent's Performance – You can quickly check the performance of any of your agent using Agent Insight option which will uplift your customer support to the next level.
File Viewer App – No need to search and download files, again and again, using this app every file which has been shared between agent and customer can be viewed anytime on the ticket.
Import Data – Import the data like agents, tickets, teams, groups, customers from the third-party helpdesk ( Zendesk, Freshdesk, osTicket, Help Scout) to UVdesk effortlessly.
Email Management– You can configure your email id with UVdesk in order to convert all your customer's email into the UVdesk ticket.
Knowledge-base – You can create knowledgebase, FAQs for your customer so that they could help themselves.
Workflow Management– Admin can automate the process so that he should not repeat the same work, again and again, using some set of events, conditions to perform an action.
Form Builder App – Create beautiful and effective embed custom form on any website or platform which suits your business requirements. You can create contact forms within a few minutes. The reason being is so simple that you don't have to write CSS or HTML. It's easy to use because of the following facts- No coding required, Highly flexible and Secure.
Binaka App – It's is a small lightweight widget app that connects with your company's knowledge base, which can then be easily embeded into your website to provide your users with quick support. Once embeded, users can quickly search through your entire knowledge base to look for any relevant content that may help resolve their query through the widget.
Seller Buyer Chat App – Power your helpdesk system with Seller Buyer Chat and provide better quality support. Provide instant support to your customers by enabling your customers to talk with designated agents over chat establishing a real-time communication between the customer and agent.
E-commerce Helpdesk Connectors – We have built few plugins which user can buy for free. So that they can provide great customer support from their store backend.
We are continuously adding the features and functionality as per the suggestion and need of our customers to make it tremendous. UVdesk is highly customizable so it can be fit for any business type.
Product Auction App
With the help of Product Auction App, admin can enable the bidding feature on products he wants to go for auction and can monitor all the bids happening on the store from the app itself and much more. With this magical app called Auction, which will enable the feature of bidding and auction of products on your e-commerce website. So don't wait, install the app & start Bidding.
Using which Admin can add auction on the products,  admin can keep track of all the bids on the products and automatic emails sent to the winner & loser of the bid.
Privy App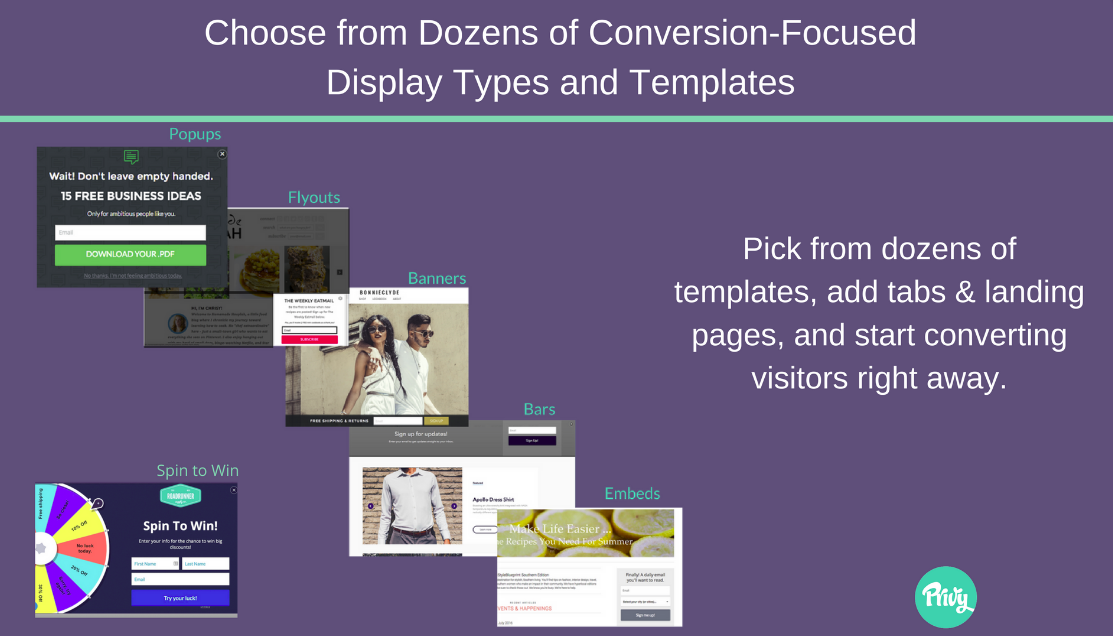 Privy is the free suite of email capture tools, including exit-intent driven website popups & banners, help you grow your email list from your Shopify store, social media channels, mobile, and in-store traffic. All without any coding or development skills needed.
Using which you can, rapidly grow your email list and store sales with high converting pop-ups, spin to win and offers with coupon codes Trigger popups using exit intent, time on site, scroll, cart size and more. Integrated with all email marketing platforms including Mailchimp, Bronto, Klaviyo, Soundest, Constant Contact, SendGrid, Adroll, Zapier and more.
Privy is trusted by over 200,000 businesses, small and large, to capture and convert website visitors. With Privy, you'll never need another popup, coupon or abandoned cart app again.
Privy's integration with Shopify and Shopify Plus lets you set up your account in seconds and get your first campaign live right away, for free.