UVdesk is a helpdesk ticketing software available as a SaaS and Open source that allows to deliver better customer experience plus reduce the workload of sales repo by using effective and powerful inbuilt UVdesk features.
In this article, you'll learn how to install and download open source UVdesk helpdesk solution that will help you to deploy an enterprise helpdesk project which suits every business needs and engage more customer as well.
Download UVdesk Open Source Help Desk
In order to download UVdesk open source helpdesk software, you need to visit UVdesk website from UVdesk.
Just download the zip file by choosing the right zip as per your current PHP version and extract at document root (In Apache, by default the files served are located in the subdirectory "htdocs" of the installation directory) or upload on specified server.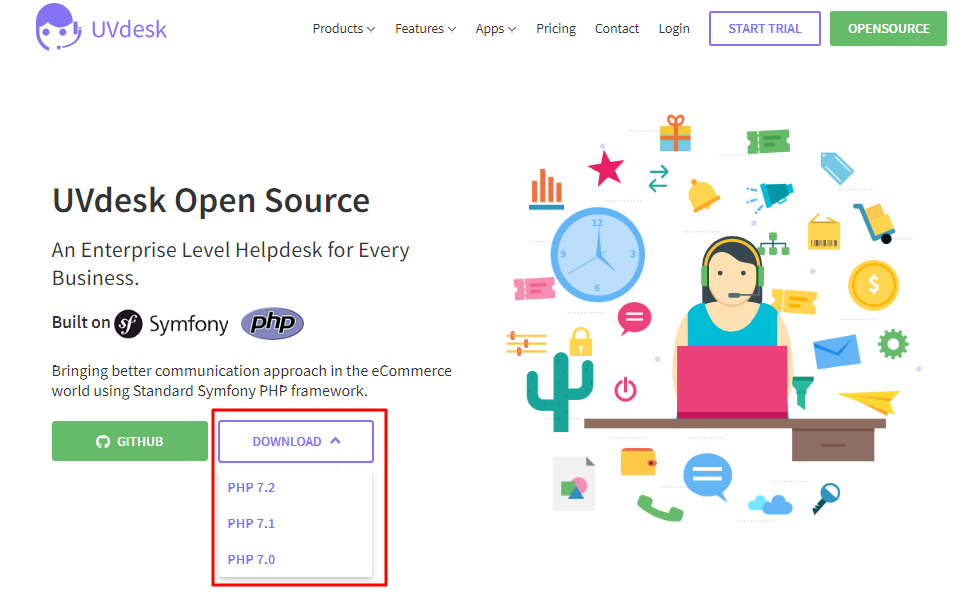 Note:
In case you want to create or download the helpdesk project via command line and open in devlopment mode you can follow below mentioned command.
composer create-project uvdesk/community-skeleton helpdesk-project --stability dev
System Compatibility Requirements
Before creating your UVdesk Helpdesk project, make sure that you have already installed all the following Prerequisite –
PHP Version: PHP 7 or Higher
Web server: Apache, Nginx
PHP extensions: PHP IMAP and PHP Mailparse
Database required: MySQL
Prepared package: Wamp(for windows), Xampp(for Windows and Mac)
Create Database
Once you have extracted the file, you need to create a database which will be migrated with your UVdesk project.
To create the database you have to go database's phpMydmin by entering your URL/phpmyadmin in the address bar of your browser, after entering below mentioned database details, you will get database tab, just hit on the same:
Database username
Database password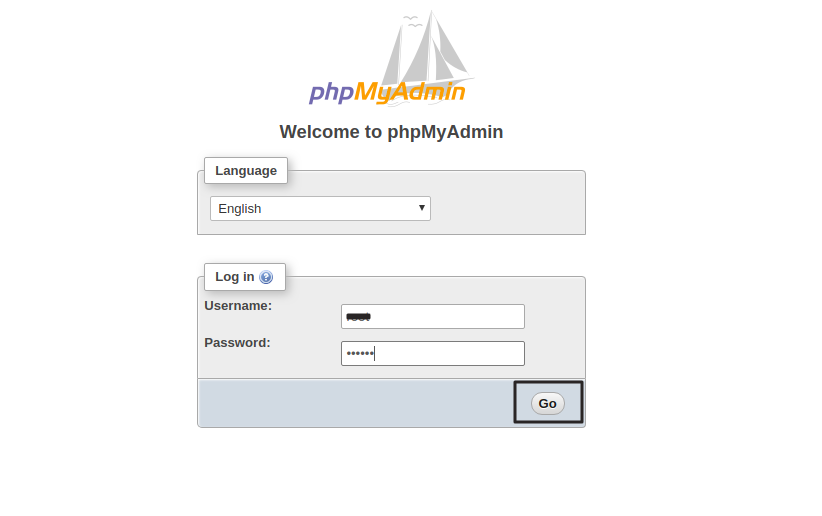 Now click on new option and put the name of database as it will require further while installation process and click on create button.

Execute The Project
Once you have uploaded the project which you have downloaded from the website on your specified domain or local server, you will get all the files and folder residing under project directory.
Now need to click Public URL(ex: siteurl.com/public) to get started the process of UVdesk helpdesk installation.

After that, you will see the setup page of UVdesk custom helpdesk.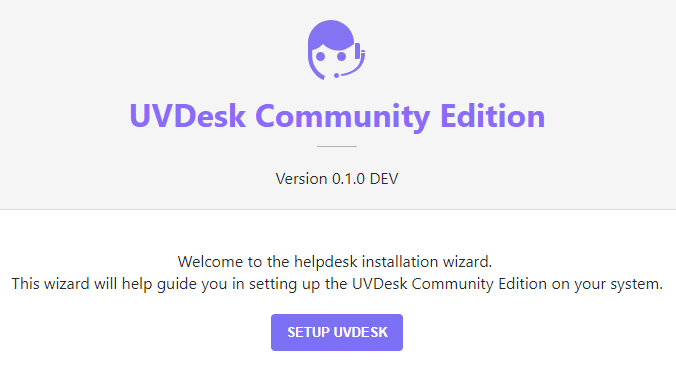 Let's set up helpdesk software using step by step process:
Step 1 – Evaluating system requirement
This page will check your system compatibility requirements and display the error in case it found some extensions will be missing.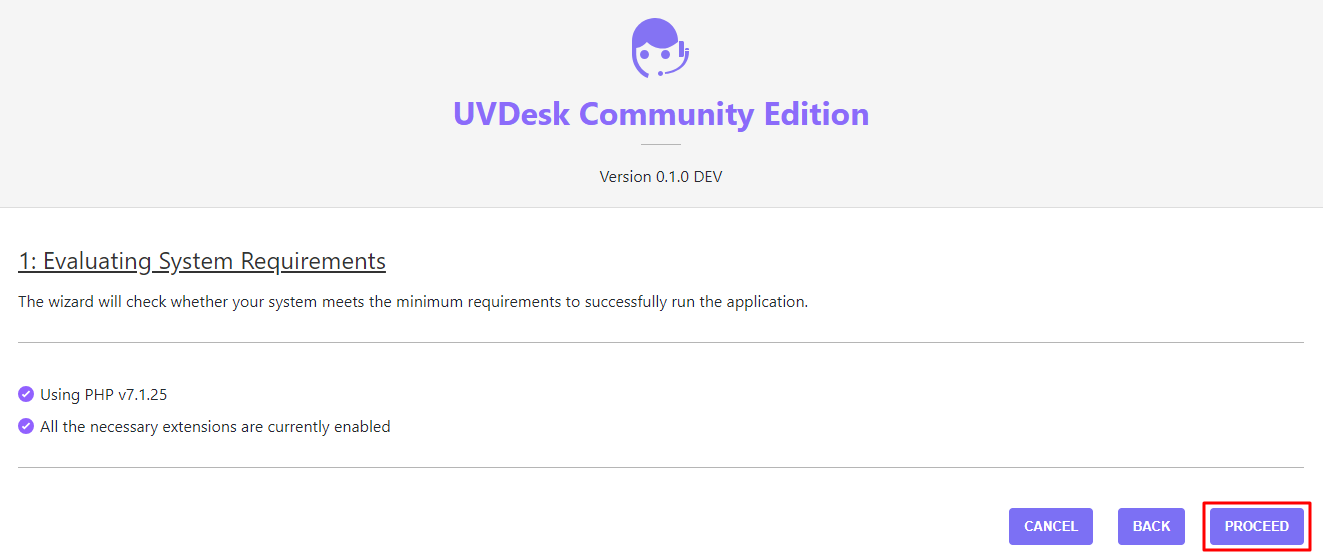 Step 2 – Database Configuration
Just enter the required below database details and click on proceed.
Server
Port
Username
Password
Database

Step 3 – Super Admin Details
To access your application backend or admin panel need to create super admin details.
After that go ahead to next step by clicking to proceed button.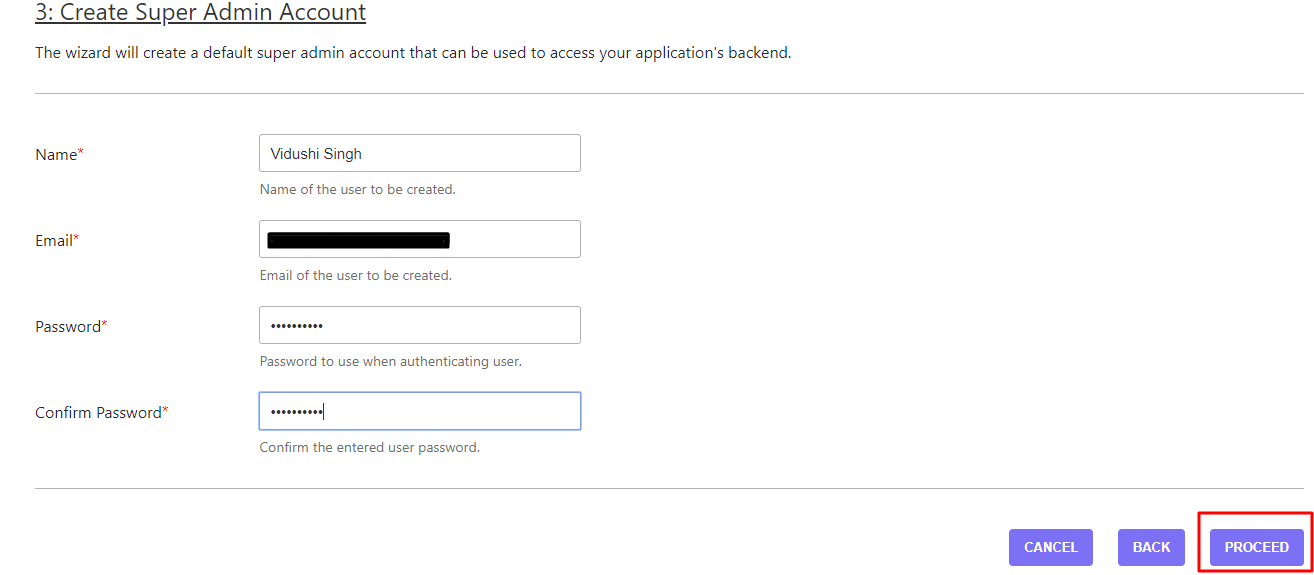 Step 4 – Website Configuration
In case you want to change prefix member or admin panel, you can edit from this page.

Step 5 – Database Migration
Now, Helpdesk project is ready to be installed and migrating with database.
Step 6 – Project Installed 
Now installation has been done, just click on admin panel link which will redirect to administrator panel from where you can manage both your agent and customer as well.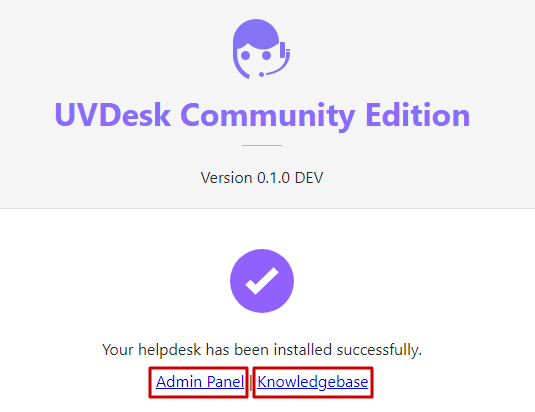 1. Agent Dashboard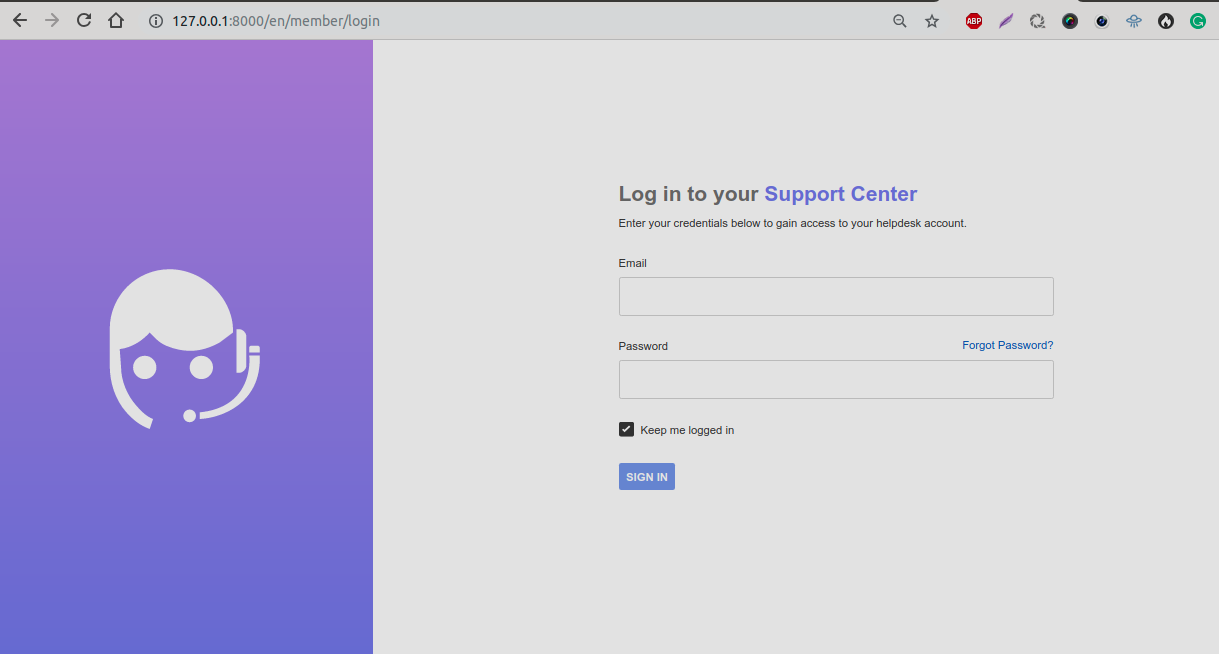 To Access Agent Dashboard
By entering super admin credential which you have entered while installation you will be redirected to the UVdesk dashboard.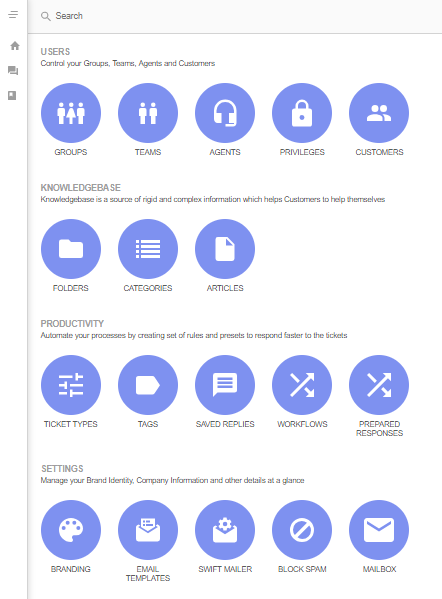 2. Knowledgebase
By clicking Knowledgebase link, will see the support panel where your customer explore some of your most popular and common articles and able to raised a ticket about their doubt.
Contact Us: In case your customer won't be able to find their answer from knowledgebase page and wanna to contact with your support team then by clicking the contact us button he/she will be able to create a ticket
Sign In: Customer have separate panel that will help to check all updates and history of the tickets.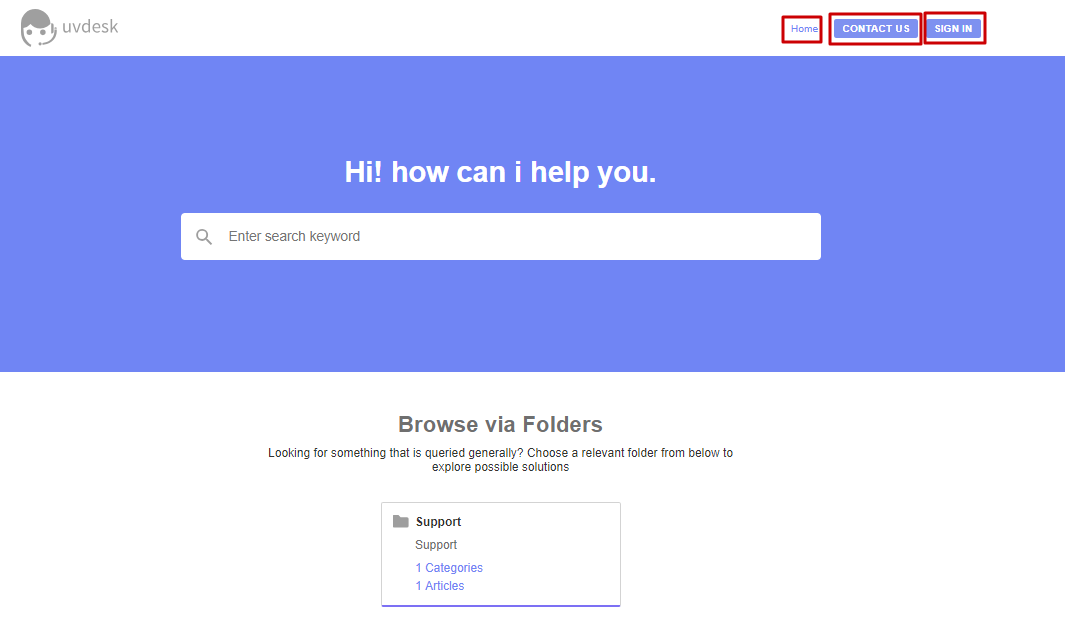 You have successfully installed and setup UVdesk Open Source Helpdesk , now you will need to setup mailbox to collect all the customer query as a ticket at one place. Refer this article to setup Mailbox – Mailbox Setup?
Now you can continue with UVdesk to deliver better customer service experience. Keep a loyal and friendly relation with your customer by assisting amazing customer support with UVdesk Opensource Helpdesk.
Thank you for viewing this blog, please share your kind views about this Open source Helpdesk Project on Support or support@uvdesk.com