Magento is the most trendy word which doesn't require any introduction when we talk about e-commerce platform. It's an open source platform written in PHP which capacitates countless brands, retailers, and sellers with the prime e-commerce platform and its flexible solutions for the continuous growth.
Due to the flexible cloud solutions, its getting hit by the top brands and retailers. Only Magento open-source can smartly tackle the dynamic buying pattern of the customers.
With the help of available e-commerce connectors and solutions, you can easily sell on multiple marketplaces like eBay,  Amazon,  Etsy,  Flipkart,  Wish,  Reverb,  MercadoLibre and etc.
eBay 
eBay is an immeasurable multinational e-commerce company which allows B2B and B2C selling through its website.
Using Magento eBay Connector you can import products, categories, and orders from eBay to Magento or from Magento to eBay. And can add, edit and manage multiple eBay accounts for mapping products, categories, and orders.
Amazon
Amazon is legendary e-commerce and cloud computing company based in Seattle, Washington. As we all are aware of Amazon's credit, selling on it will enhance the value of your store.
Bunch of connectors are available in market using which you can integrate your Amazon store with the e-commerce platform. Then you can import product, stock, and orders easily from your Amazon store to e-commerce platform and vice-versa. Check Amazon Connector for Magento 2 for the better understanding.
Flipkart
Flipkart is an eminent marketplace and extensive website.Which allows the seller to sell their diverse product on this well-known marketplace once they have registered. It's also promoting small and big sellers to sell their product on a big online shopping plaza.
Using your e-commerce platform you can sell on Flipkart marketplace with the help of connectors.
Multi-channel Practice
The secret behind the growth and success of e-commerce business is omnichannel selling. Multi-channel selling is a good strategy in order to maintain business consistency.
Nowadays it's very common and the seller has opted this as a strategy to build a strong brand for generating more revenue.
Selling on multiple marketplaces through e-commerce platform
Retailers can set up their website on e-commerce platforms only for managing the inventory which they get from the suppliers. Using various connectors available in the market for the e-commerce platform, they can connect their stores with multiple marketplaces Amazon, eBay, Etsy, Flipkart etc to sell their product.
Using Magento 2 Akeneo Connector you can connect your Magento store with the Akeneo PIM software and manage thousands of products easily. Once you import all the catalog data in Akeneo you can push that data into the Magento 2 store.
It works with simple, configurable, and virtual types of products. The store owner can import information about the categories, attributes, configurable variations, attribute family, and much more.
Customer Support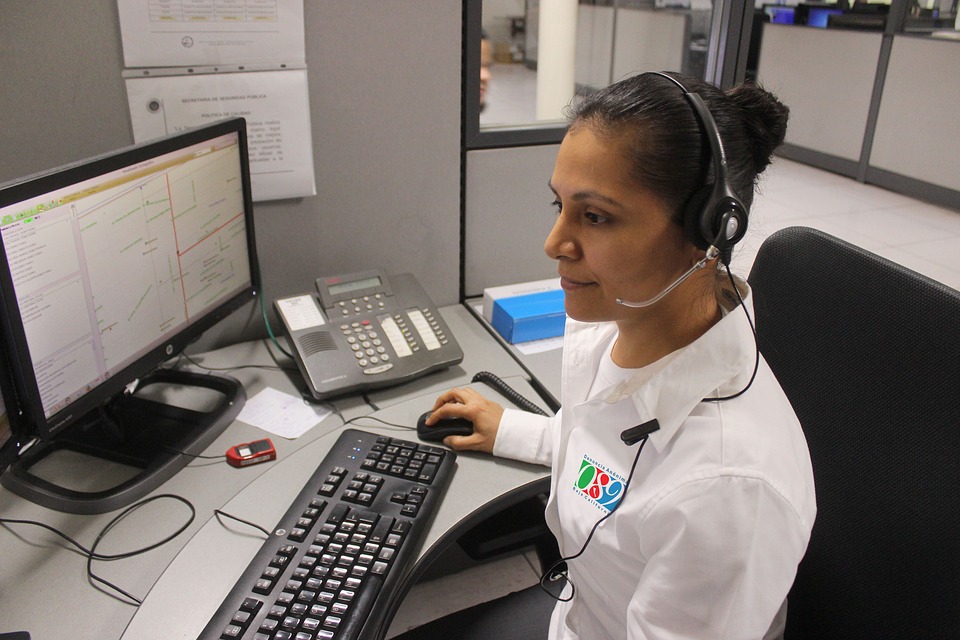 Being an online retailer/seller/business owner at any e-commerce platform you will start getting customers on your store, at the initial stage, it would be fine for you to manage your customers.
But the strength of your customers grows as per the growth of your business then it wouldn't be easy for you to manage your customers and solving their raised concern.
Managing 1000's of  Emails, Facebook, Twitter, YouTube, Slack, Disqus comments/feeds/tweets, Customer's Order Details, Query, Feedback, Attachments, Typing the same reply, multiple times, Perform few task after every certain amount repetitively will definitely be hectic for you.
Customers are the key to thrive in any business so right time follow up and solving their raised concern can be the biggest marketing point to get positive reviews which will build trust to the coming new eyes. Your satisfied customers can get you referrals.
When you are selling on various marketplaces and you are not using helpdesk then most of the time you will end up scratching your head.
Bunch of Helpdesk Systems are available you can select one of your own choices and you can integrate your store with the helpdesk with the help of quick instruction given on that.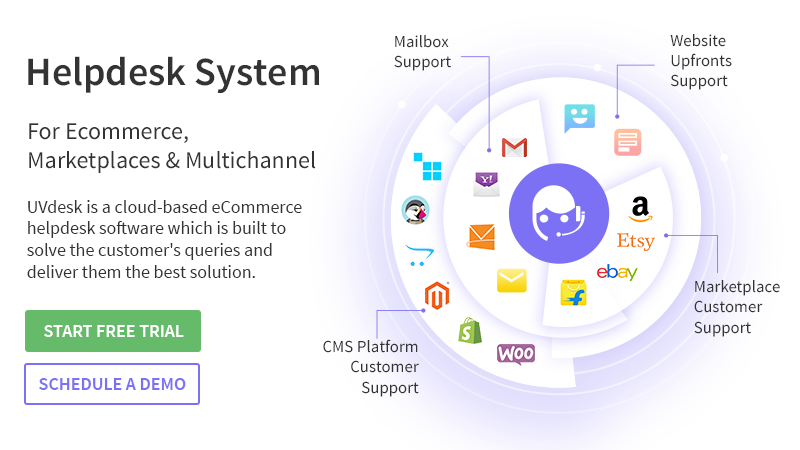 UVdesk is an e-commerce helpdesk with multi-channel and multilingual support and a wide array of features to help you provide quick & reliable customer support. It provides integrations for the e-commerce retailers/sellers and provides third-party integrations also.

With the help of UVdesk Mailbox, you can configure your customer support email id then every email coming to your configured customer support email id will convert into the ticket which ensures you that you will never miss out any single lead ticket will remain open until you have not submitted the reply.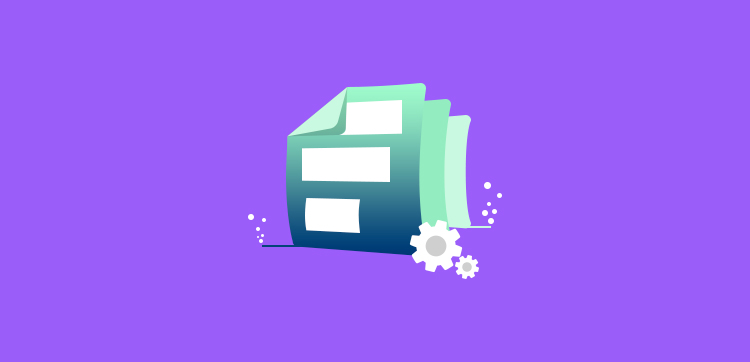 Using Form Builder App of UVdesk you can create any kind of form suiting to your business requirement and after creating the form you will get embed code which you can paste anywhere of your online site. Now every entry on the form will convert into the UVdesk ticket.
With the help of UVdesk, the query raised by your customer which are coming from different channels will convert into the ticket if that channel has been integrated with UVdesk.
For any query and support, kindly email us at support@uvdesk.com.