About B2B commerce
The essence of newly emerging business and marketing tactics has led to the cutthroat competition which in result has necessitated the extensions from provinces like traditional business practice and B2C.
B2B commerce used to be an extension of B2C but today the two have cropped up as stand-alone models. The current B2B model is on a steep rise and is diversifying with no boundations.
UVdesk is an e-commerce helpdesk with multi-channel support and a wide array of features to help you provide quick & reliable customer support.
Eyeing the boom, Forrester predicts that by 2019 B2B commerce market will be worth $ 1.1 trillion compared to the B2C market at $ 480 billion.
The immense scope for diversification/expansion, regulation over market structure and demand, firm grip over the nature of buying the unit, balanced customer and seller experience, mobility to executive branding has turned B2B into a giant opportunity for carrying out business at ease and yet complex.
With high technological advancement return on investment, and emphasis on artificial intelligence it also focuses on agile, native and mobile marketing.
Key Features For B2B Commerce:
Quote system
Quote system has driven by sales management, the quote workflow helps in specifying the feature of the product which can be routed in two ways: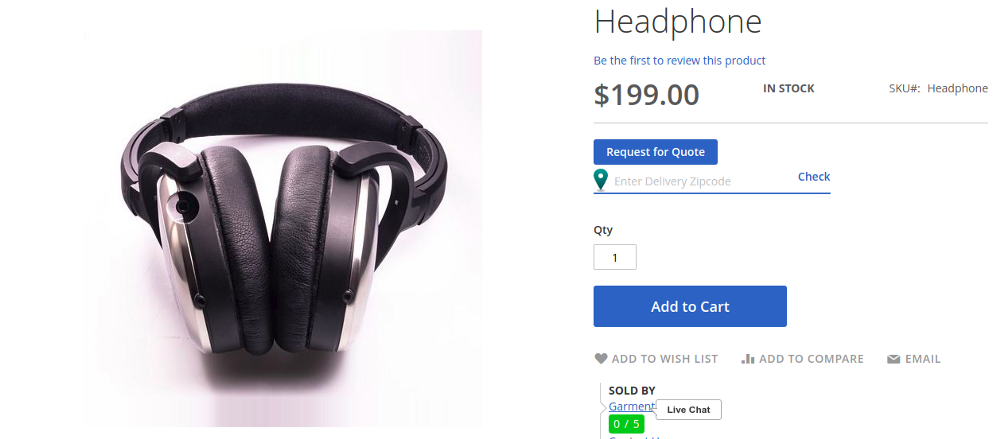 Product Quote: It provides information which is the predefined specifications of the product, by selecting the required item's name and quantity buyer can get the details easily. Which makes the quote generation process faster and easier for the buyers it increases quote generation counts out of easiness.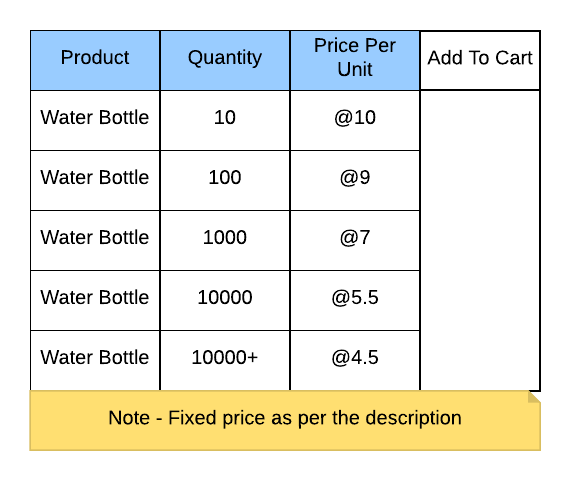 The specification from the market and seller needs involve the integrated system of design, namely expecters, spoken, unspoken and exciters.
Ask Quote: These are customized features basically under the thumb of customers or their requirements. It inculcates the specific integration of the needs of spoken under design integrations.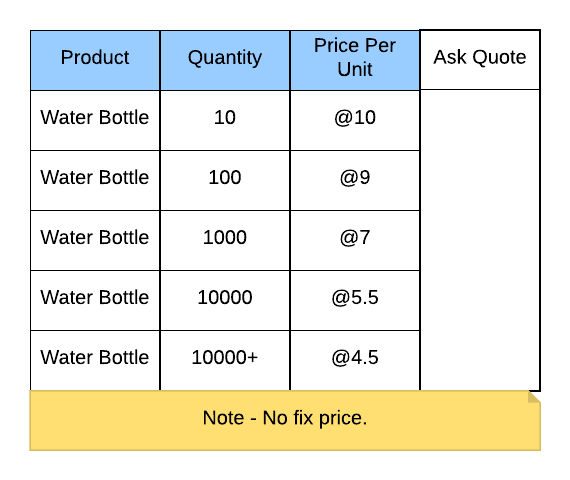 Sales Rep Module
For B2B platforms the quote submission is marly a way to access the loopholes and needs but whether these quotes are properly placed, accessed and processed turns out to be a big question.
The ability to be responsive to the requirements based on quotes calls for exact interpretation which can be achieved through specific tags to the expertise of that field.
There must be the option to select the sales rep of respective field for which buyer is generating the quote.Otherwise, there must be the category ( electronic, furniture, and clothing etc)option available to select and send the quote to respective department from buyer's side.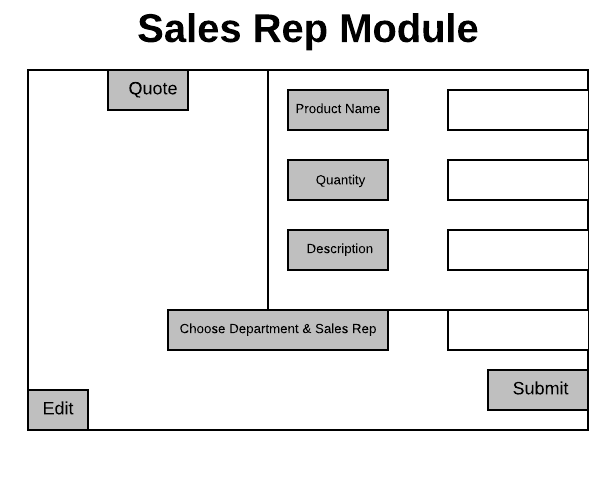 For example, if the quote is related to the electronic item then there must be a category for electronics using which buyer could send his quote to the right department to get an adequate response.Tagging the specific expertise not only clears traffic but also generates optimum and balanced output.
Quote Management System
For the sales rep, there must be quote edit option in the backend and also in customer front. It is one way to run through the buyer's mind.
In case any buyer wants change in their quote he can edit that instead of creating new.And sales rep can also edit the same in order to get approval from his parent or master sales rep.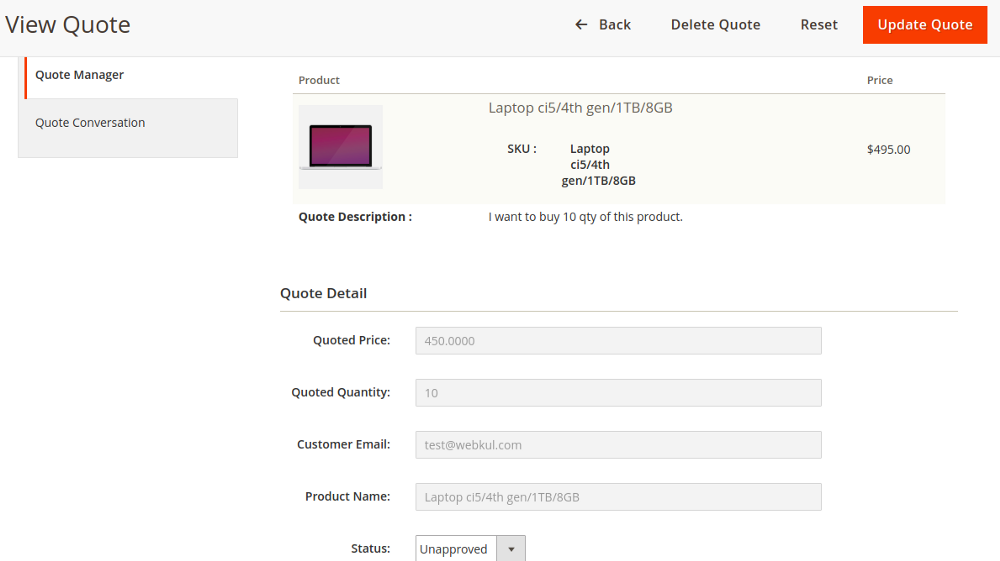 Quote, categorization can be achieved through ACL(Access Control List).It allows space for the dynamic pricing. And thus the system results in transparent and concrete outcomes.
ACL specifies which users or system processes are granted access to objects, as well as what operations are allowed on given objects.
Approval and disapproval of quotes are also possible. It generates the need for CRM standardization.
CRM Integration 
The quote is also a type of lead but you can't consider it as an opportunity till you have not received payment. Talking about CRM the first thing that comes to mind is the Salesforce CRM. Salesforce is one of the best CRM solution available and one of the top CRM too.
Magento Salesforce Connector is also best known for integrating an e-Commerce platform to Salesforce CRM platform. This connector provides real-time synchronization for Magento store to Salesforce end. Using this module, admin can easily sync Categories, Products, Customers, Orders and Contact us(Leads) to Salesforce Org which will help them to track their sales and improve customer services.
With the latest upgrade to PWA, now you can use UVdesk seamlessly on your smartphone like a native mobile app with features like offline syncing, mobile view UI, faster page load and addition to the home screen.
Price matrix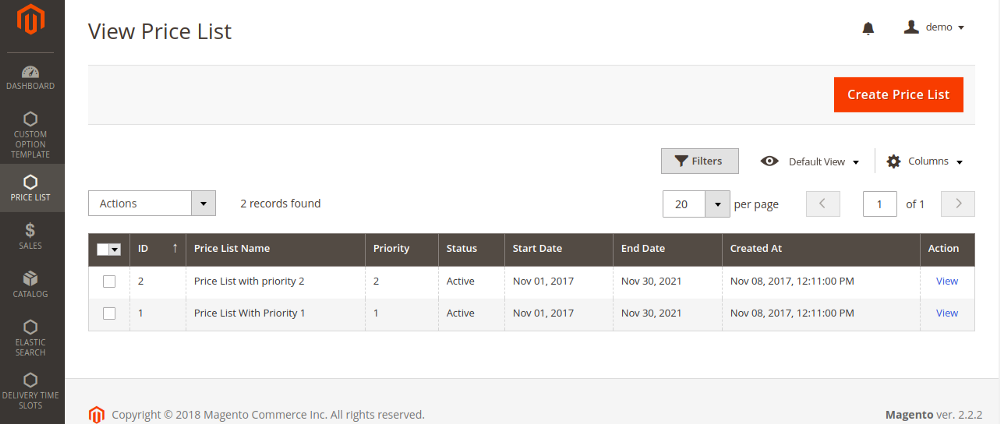 It is important to evaluate price, the perceived value and adopt a strong pricing strategy based on various base currencies and combined price list. Combined price list involves the order of evaluation with respect to the price list rule.
Price Tier: It is quantity based determination of price and requires price merging from multiple price lists, while price list fallback is applicable to higher level price lists. Because in B2B field there is no fixed price for buyers.
To improve CRM there can be an involved feature of " Deal of the Day" to attract better orders/opportunities.
Price list calculation mode can be:-
Immediate (default value)
Deferred (recommended value)
Customer Group- To navigate to the specific price for a given customer group the generalized price lists are necessary which also involves the combining and merging of the price lists.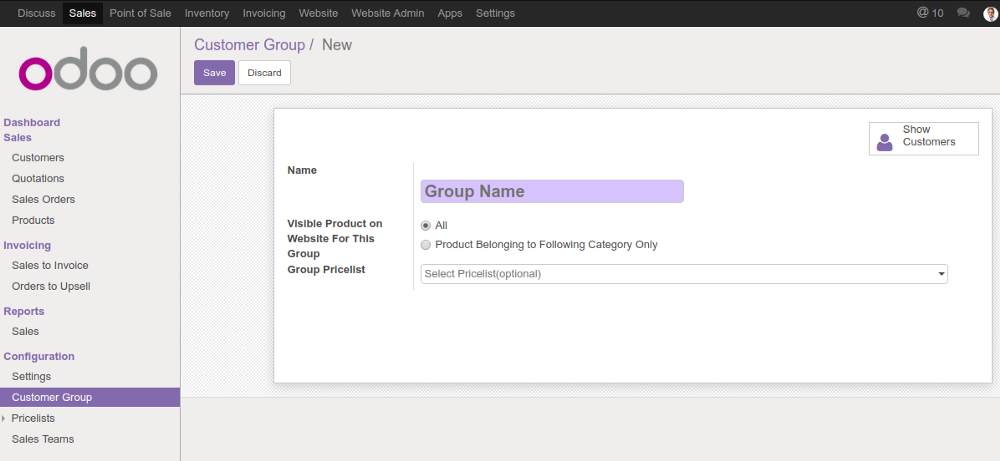 Customer groups are helpful in easier access to the market.This system is based on parent and child system, where buyer imitates child rep who processes needs to head (parent) for approval.
Shopping List- Unlike shopping carts, there can be multiple shopping lists, running simultaneously and it also allows requesting of quotes, submitting orders and create the required number of shopping lists.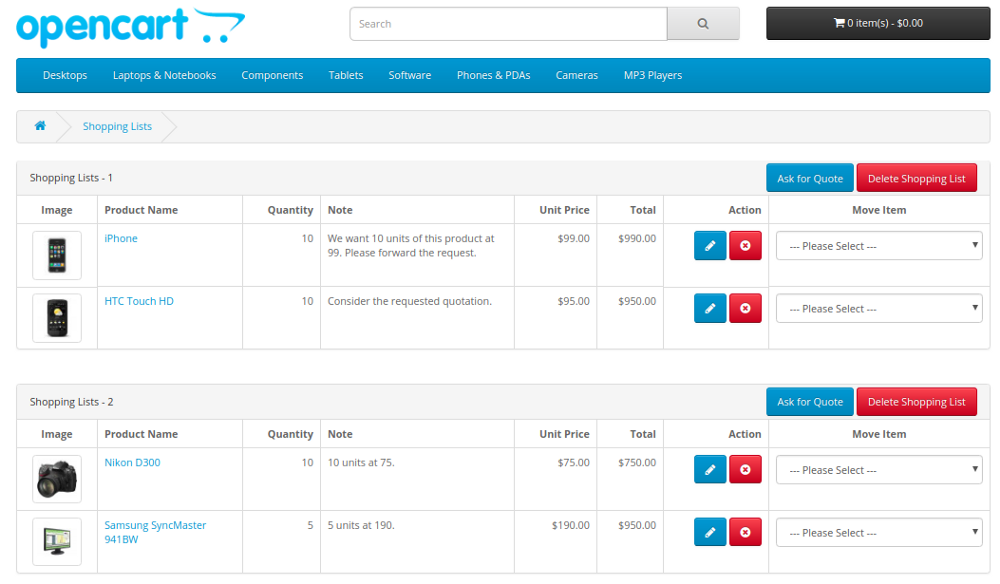 All shopping list created by buyers can be accessed by the sales rep. Column-wise filtration, sorting, resetting, duplication of the shopping lists is also an extended feature in the B2B system.
Quick & Bulk Order Form- Bulk order management should be hassle-free in order to allow the customer to open up to the varieties available and wider perspective.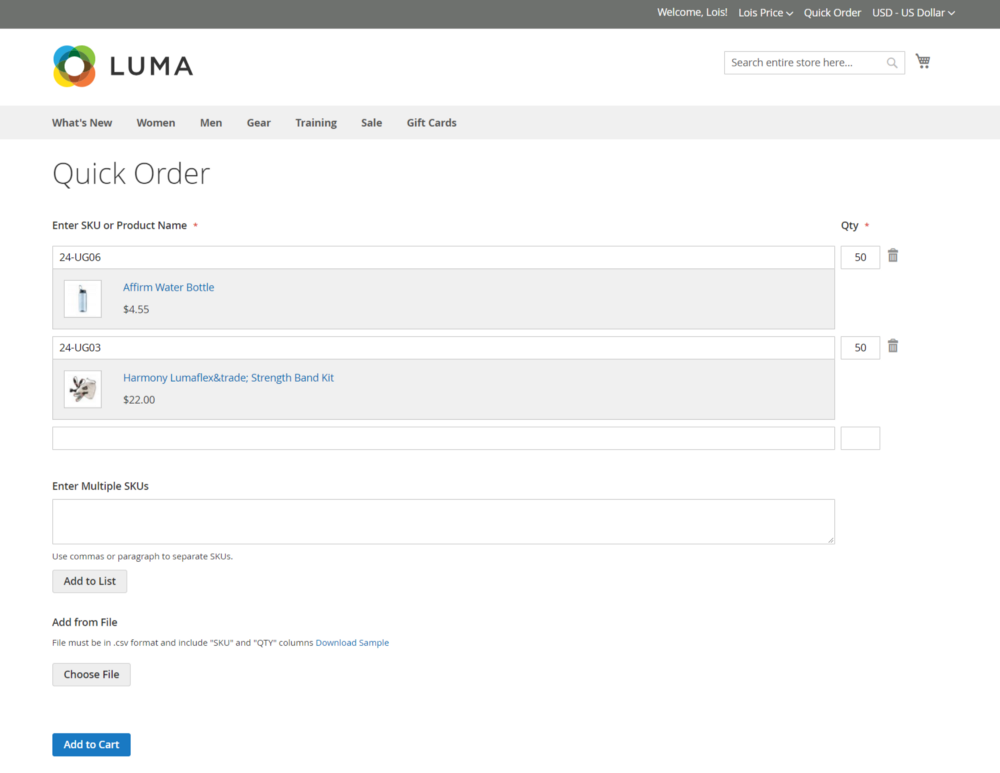 Quicker order generation, automatic price calculation are helpful for better work process.
Fast order form feature reduces the chance of blackouts and improves service supplied.
Configurable Products- A configurable product appears as a product with multiple customer variations like color, size, material etc.
A configurable product is known as single parent product uniting multiple product variants for which Matrix Grid Form can be used.
It supports bulk orders and enables intuitive tiered pricing implementation.
Sample Product Ordering- The risk factors creep into the minds of buyers while placing bulk orders.
Thus buyers prefer to check the product quality using sample products.
This key feature enables the sales rep to offer sample products to their buyers prior to ordering in bulk quantities.