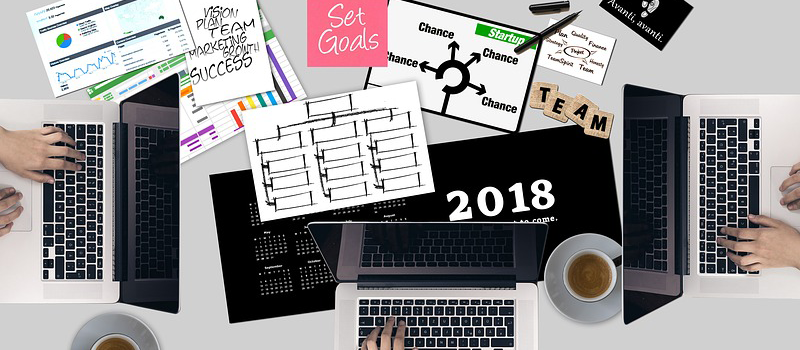 B2B commerce is rapidly growing sector that's why it is going to be the best opportunity for the business person in 2018. The professional strategists and mega brands have forecasted the steep uprise of B2B commerce.
Forecaster estimates 12.1% of B2B sales in the US alone by 2020 with 7.7% annual growth rate for next 5 years. The data hints the strategy channels to strike the red-hot iron as soon as possible.
The wide customer variety across the globe makes it tough to obtain a 100% perfect product as per customer's requirements but the following 3 strings can be controlled with ease:-
Every company and product is unique in b2b
The purpose and the strategy of every company and product are different that's why every company and product is unique in b2b. So the customizations are highly required to run a smooth business. Every company and product is unique in b2b, How?
Automobile Sector- The large presence of automobile brands has opened the new way of selling automobile parts online in b2b. So, their demand will be different, they will be needing the app or web portal which can present the brand name, spare parts name, attributes and category of automobile sector in an efficient manner with the required features to run this kind of business smoothly.
Wholesaling On Multiple Marketplaces- If any wholesaler wants to sell their product in multiple marketplaces like Etsy, Amazon, eBay by managing inventory through Magento or Opencart etc, so their requirement will be different like he will be needing Inventory management tool, automated order management, drop shipping management tool, or PIM (Product Information Mangement).
Split Payment System- You can't customize the split payment system of Shopify but the same you can customize in Magento because it's opensource. So it's also a key feature to keep the word customization in mind while developing extensions or tools for b2b as a solution.
Most of the SaaS-based products lack here because SaaS means limitations but it's not with us we have built UVdesk Helpdesk which can be customized as per the requirement for any kind of b2b commerce business.
Thus there are many B2B commerce apps, internet service providers, modules, and extensions are available in the market to make entire b2b processes and operations easy and fast.
With the help of these all extensions B2B eCommerce offering all type of companies, manufacturers, and distributors selling B2B to scale the heights with a new startup.
One solution can't be fit for all kind of business and product that's why your B2B product must be customizable with the latest technical enhancements in order to get more business opportunity to generate additional profit.
Eyeing the dynamic technical advancement product development must be in accordance to opt the possible change in near future. So that you can add new features to your product instead of creating a whole new product.
The main features to look for are a platform that is easy to use, highly configurable and compatible with any device.
The vital features of any product and platform are it must be highly configurable, compatible and easy to use, make sure it's going to support on mobile phones also.
Robust API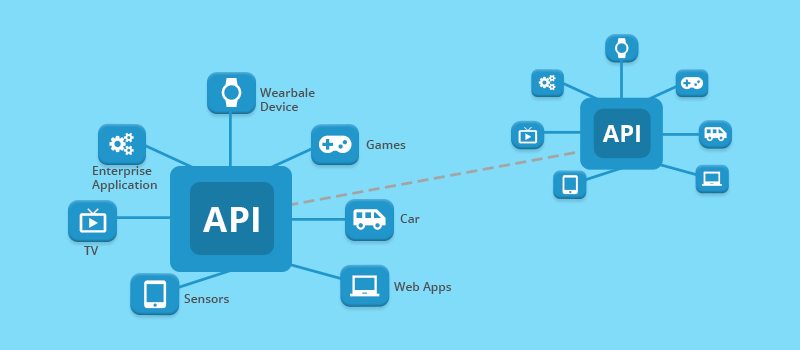 The range of available APIs for B2B commerce is ever expanding. Turning to an external service which provides the tools not only saves time but also resources.
Based on numerous studies a considerable use of APIs in the year 2016 has been recorded. It will help your company connect with third parties, whether they are providers, partners or even customers themselves, as it allows effective communication.
API not only reduces security problems but also develops new sources. APIs will allow companies to combine SaaS and mobile apps with more traditional B2B protocols and also with standard regulations.
Your company's developers can build reusable services from the inputs from all the partners in the B2B process on a single platform.
UVdesk has been built upon advanced technology and API, which allows customers to integrate, configure and customize as per their requirements irrespective of their business. It's better to think about future change and build the product so that you can add the new feature to your product instead of creating a new product for that particular feature.
The UVdesk API correlates with the Representational State Transfer category (REST) that allows performing several actions like reading, editing, deleting, adding data of the helpdesk system. The resources like tickets, agents, customers can be controlled using API. It also supports CORS ie. Cross-Origin Resource Sharing.
Multilingual Support
The growth in internet access to the large variety of masses calls for the need of multilingual websites or product. Now, it has become a most required feature for b2b product or company
To gain the competitive advantage it is essentially required to cover almost every kind of the customer front various ends of the world.It is a cost-effective marketing tool and opens the door for new customer types as well.
The Arab world is also growing well in the field of e-commerce with their potential business persons who are looking forward to gaining more and more advantages of their first move.
Urdu, Persian, Hebrew, etc are the languages which are being used by the people living in middle east country and RTL is the sixth most spoken language in MINA region. So in order to manage business and customers in middle east country support system should be Multilingual and RTL supportive.
If your product or company is able to support RTL (Right To Left) languages then you can rock in MENA (Middle East and North Africa region) also.
UVdesk is not limited to the translation in few languages only it's a complete omnichannel helpdesk system which supports multilanguage & RTL also. We have developed multilingual helpdesk system because we know the value of the customer as we are also dealing with multiple b2b e-commerce businesses.
When we push extra efforts for the customer of another country it makes them feel special and mostly they become your loyal customer. As it is well known common feature still b2b products are lacking here so it has become an opportunity for coming days.
UVdesk has adopted these three points very well but let me discuss few other features which are highly required for any cloud-based helpdesk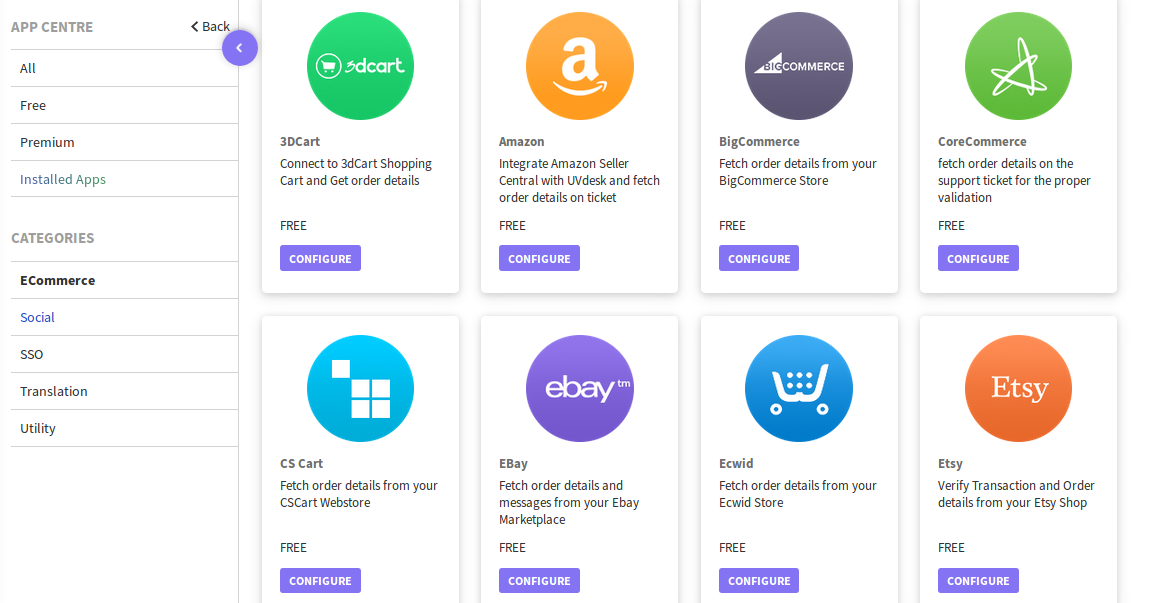 Multi-channel Support– UVdesk Helpdesk provides customer support through multiple channels like email, website, forms, social media channels, e-commerce or marketplace channels etc.
Social Media Apps– Now you can integrate your social media apps with UVdesk in order to solve your customer's query coming from your social apps. Every post, comments, and feeds will convert into the UVdesk ticket which can be managed by the UVdesk tools and functionality.
Workflow Management– Admin can automate the process so that he should not repeat the same work, again and again, using some set of events, conditions to perform an action.
Form Builder App– Create beautiful and effective embed custom form on any website or platform which suits your business requirements. You can create contact forms within a few minutes. The reason being is so simple that you don't have to write CSS or HTML. It's easy to use because of the following facts- No coding required, Highly flexible and Secure.
Binaka App– It's is a small lightweight widget app that connects with your company's knowledge base, which can then be easily embeded into your website to provide your users with quick support. Once embeded, users can quickly search through your entire knowledge base to look for any relevant content that may help resolve their query through the widget.
Seller Buyer Chat App– Power your helpdesk system with Seller Buyer Chat and provide better quality support. Provide instant support to your customers by enabling your customers to talk with designated agents over chat establishing a real-time communication between the customer and agent

Ticket Formation– Allow your customers to raise their concern using email, social media channels, store's customer panel or from your customer support panel. Every lead will convert into the ticket which admin can manage easily.
Ticket Administration– To manage tickets coming from different channels there are multiple tools like ticket priority, labels, tags, task, agents, type, status, and collaborator etc which will make your work easy and faster.
Examine Agent's Performance– You can quickly check the performance of any of your agent using Agent Insight option which will uplift your customer support to the next level.
File Viewer App– No need to search and download files, again and again, using this app every file which has been shared between agent and customer can be viewed anytime on the ticket.
Import Data– Import the data like agents, tickets, teams, groups, customers from the third-party helpdesk ( Zendesk, Freshdesk, osTicket, Help Scout) to UVdesk effortlessly.
Email Management– You can configure your email id with UVdesk in order to convert all your customer's email into the UVdesk ticket.
Knowledge-base– You can create knowledgebase, FAQs for your customer so that they could help themselves.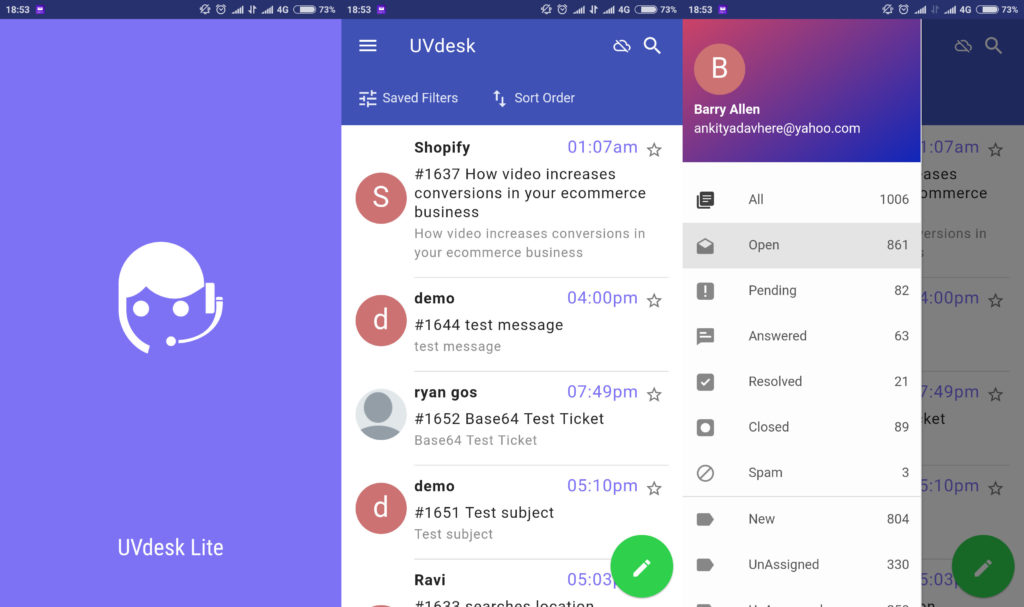 PWA (Progressive Web Application) – With the latest upgrade to PWA, now you can use UVdesk seamlessly on your smartphone like a native mobile app with features like offline syncing, mobile view UI, faster page load and addition to the home screen.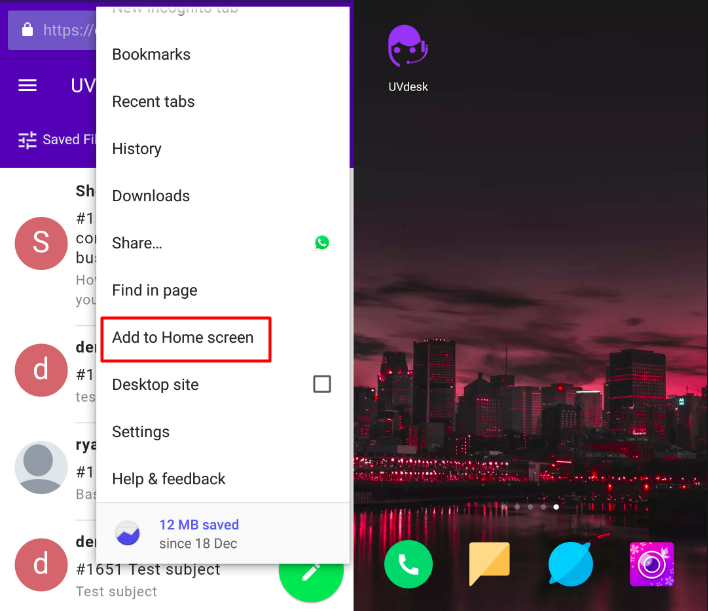 E-commerce Helpdesk Connectors– We have built few plugins which user can buy for free. So that they can provide great customer support from their store backend.
In case of any doubt and query please email us on support@uvdesk.com we would be happy to assist you.